Everyone In Arizona Must Visit The Unique Grand Falls As Soon As Possible
For a place that is famous for its desert environments, most people wouldn't guess to find any waterfalls within Arizona's boundaries. But we do have them. A lot of them. Most of these waterfalls typically disguise themselves during the dry months as just another canyon ledge, but once water begins running—either after a storm or when the snow melts—we are often quickly surprised by the power generated by the water that flows over the edge. One fantastic example of such a location is Grand Falls in Arizona, located in the northern part of the state on the Navajo Nation.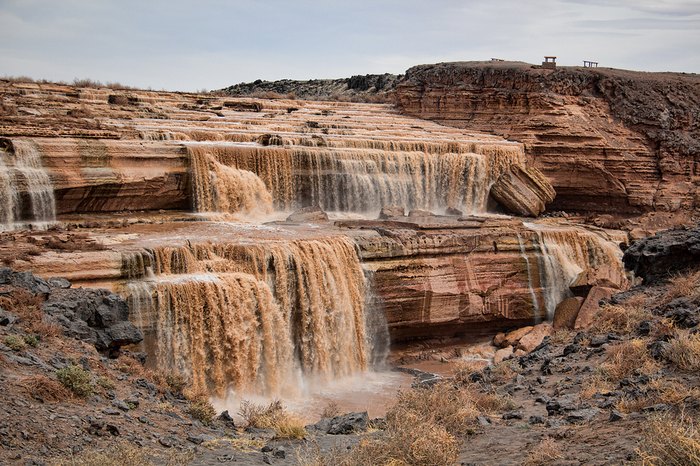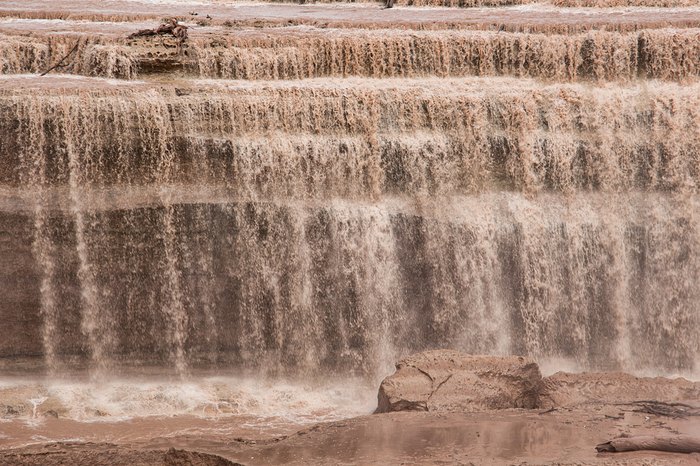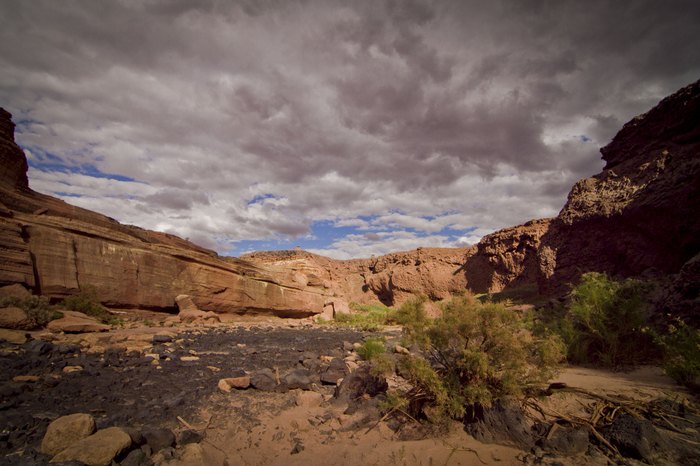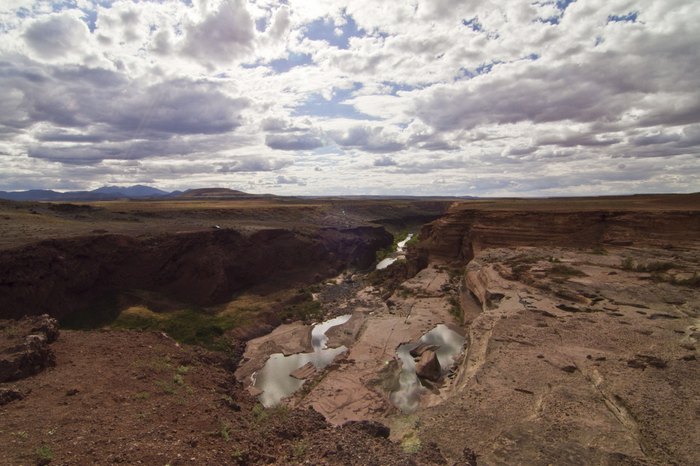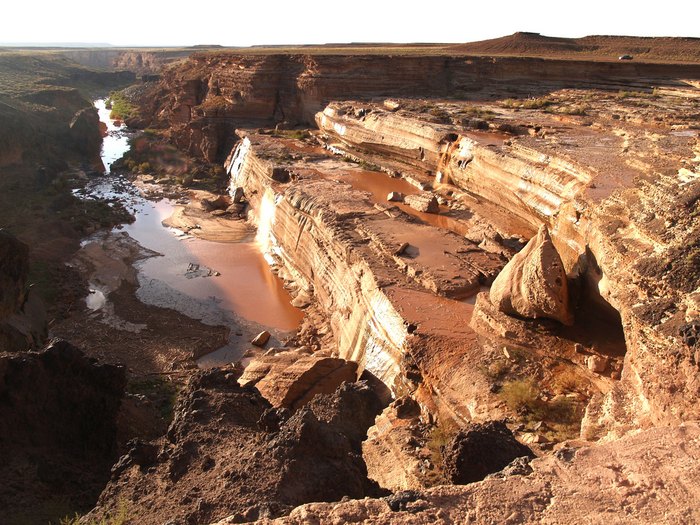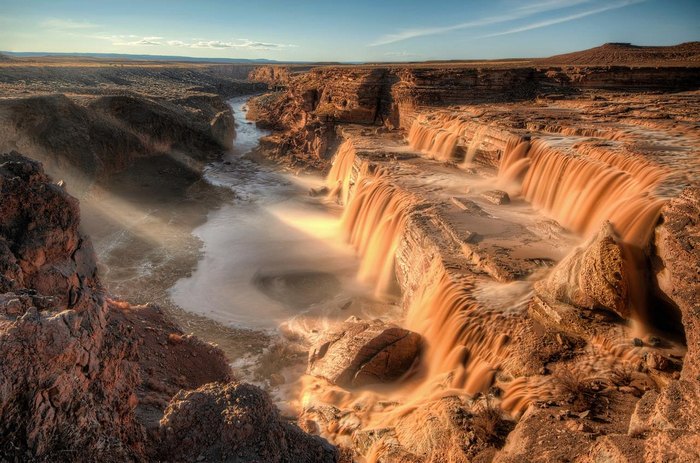 To get to Grand Falls from Flagstaff, you can follow this map or the instructions below as provided by the Navajo Parks and Recreation: "Travel north on U.S. Highway 89, turn right onto Townsend-Winona Road for 8.1 miles, turn left onto County Road 419/Leupp Road, stay on this road for approximately 25 miles; upon coming onto the Navajo reservation just past Milepost 5 turn right north onto Indian Route 70, remain on this dirt and cinder road for 9 miles until you come to the falls."
Please keep in mind that accessing this area through the dirt roads can be rough, so it's advised that you drive an appropriate vehicle.
OnlyInYourState may earn compensation through affiliate links in this article.
Address: Grand Falls, Arizona, Arizona 86035, USA
Grand Falls In Arizona
June 18, 2020
What are the best waterfall hikes in Arizona?
After you've seen one waterfall in Arizona and discover how beautiful they can be, you'll be itching to discover more. Luckily, you can take a scenic adventure to some of the state's prettiest waterfalls by taking a waterfall trail. The Tanque Verde Falls Trail is a great example. At just under 2 miles, everyone in the family can enjoy a trip to see these falls within the Coronado National Forest, located near Tuscon. It includes some iconic desert imagery – Saguaro cacti, rugged rocky hills, wildflowers, and of course the rushing water of the falls. The Hieroglyphic Trail is another option. Deep within the Superstition Wilderness, this trail is 2.8 miles long and not only will you see a beautiful waterfall, but fascinating historic petroglyphs as well.
Does Arizona have any natural wonders?
There are many natural wonders in Arizona. Beyond its famous Grand Canyon, there are spots like Antelope Canyon. It's known for its vivid red, erosion-carved walls that have been the love of photographers for years. The Chiricahua National Monument is also enchanting to see in person. The hoodoos, or natural spire-like rock formations, seem like something from another planet. You can see a lot more than petrified wood at the Petrified Forest National Park, another spot that definitely counts as a natural wonder. Other than the prehistoric mineralized trees, the painted hills of the badlands surrounding them are incredible to see in person.
What is the most beautiful waterfall in Arizona?
With so many waterfalls and beautiful places in Arizona, it's hard to say exactly which one would be considered the prettiest of them all. Even if you can't pick a favorite, there is a spot that has three stunning waterfalls that can be seen all in one hike. The incredible turquoise waters of the Havasu, Mooney, and Beaver Falls, located in Supai, are some of the most photographed things in Arizona.  The area they're in is already a jaw-dropping place, but the vivid color of the water contrasting with the red rocks just makes it magical. You can take a trail and experience them all in one go – click here to find out how.
OnlyInYourState may earn compensation through affiliate links in this article.
Address: Grand Falls, Arizona, Arizona 86035, USA