There's Something Magical About These 13 Wisconsin Lakes In The Summer
With over 15,000 lakes in Wisconsin, you can bet that no matter where in Wisconsin you live, you're probably not far from one. When the weather begins to warm up and you're looking for outdoor activities, these are some of the best lakes in Wisconsin to cool down on a hot summer day. They are great for fishing, boating, swimming, or just finding a shady spot along the shoreline to admire the view.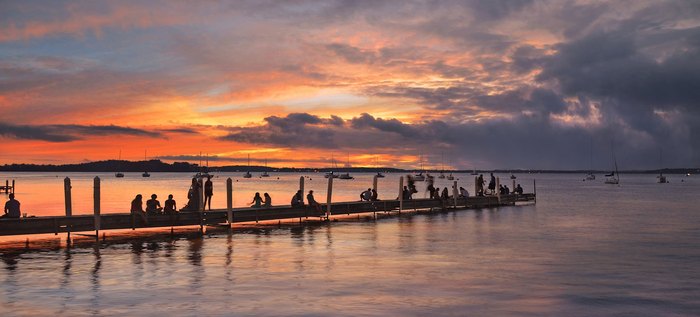 Once you've explored some of the best Wisconsin Lakes, grab your hiking boots and check out some of the most scenic hiking trails in Wisconsin.
OnlyInYourState may earn compensation through affiliate links in this article.
Best lakes in Wisconsin
July 07, 2022
What are the most beautiful beaches in Wisconsin?
It's not summer until you've sunk your toes into the sand while slathering on sunscreen. When you're on the hunt for a beautiful beach in Wisconsin to spend a hot summer day, there are several to choose from. Bear Beach offers beautiful views of Lake Superior and several stretches of shoreline to sprawl out on. If you're up for an adventure, take the 16-mile ferry ride to Stockton Island where you'll find a beautiful 1.5-mile beach that's not just any beach… it's a barking beach.
Can I camp right on the water in Wisconsin?
When the weather is nice, there's nothing better than spending a few nights sleeping under the stars, surrounded by Wisconsin's beautiful natural landscape. If you're thinking about camping in Wisconsin, consider Goose Island, the largest county campground in the state. Another wonderful waterfront camping option is nestled within the Kettle Moraine State Forest, home to some of the most beautiful lakes in Wisconsin. The campground at Mauthe Lake is just gorgeous, with over 130 campsites, you can pretty much guarantee there'll always be a campsite open for you.
Can I go scuba diving in Wisconsin?
You might be surprised to learn that Wisconsin is a great place for scuba diving. Wazee Lake is a great lake for scuba diving since it's the deepest inland lake in the state. If you've never been scuba diving before, this is a great place to learn. The 146-acre lake is one of the best lakes in Wisconsin for outdoor adventure, and once you've finished scuba diving, sit back and relax along the sandy beach and admire the view.