Crystal Lake Beach Has Some Of The Clearest Water In Wisconsin
Wisconsin has thousands of beautiful lakes and countless soft sand beaches, but there are a few special spots that are simply magical. In far northern Wisconsin, one little beach has soft sand that slopes gently into the clearest water you've ever seen. It's appropriately named Crystal Lake and it's a Wisconsin beach you won't forget. Here's why.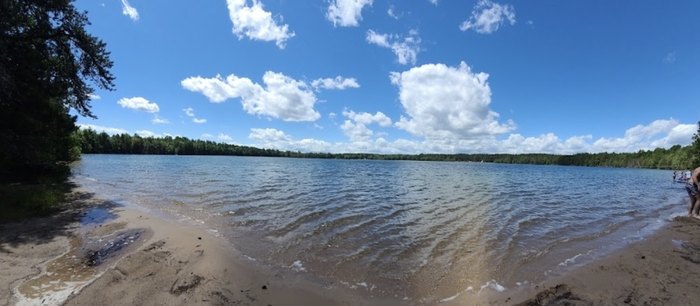 There's a visitor center and campground near the beach, as well as miles of trails to explore. Learn more about special spots in the Northern Highland-American Legion State Forest on the state Department of Natural Resources website. Once you've soaked in the magic of the beach at Crystal Lake, here are some more wonders on the water to explore.
Address: Crystal Lake, Wisconsin, USA