Spend The Day Exploring Dozens Of Glacial Lakes In Wisconsin's Largest State Forest
If you're searching for the best lakes in Wisconsin, you've got plenty to select from. After all, our state is home to a whopping 15,000 lakes, so you could spend a lifetime here and never see them all. The Northern Highland-American Legion State Forest holds some real treasures, though — including dozens of gorgeous bodies of water. The forest sprawls across a huge swath of Northern Wisconsin, an area that was covered by glaciers thousands of years ago. While the glaciers are long gone, they left something special behind: scores of pristine lakes that are simply beautiful. Here's what you need to know about this special state forest that's filled with some of the best lakes in Wisconsin.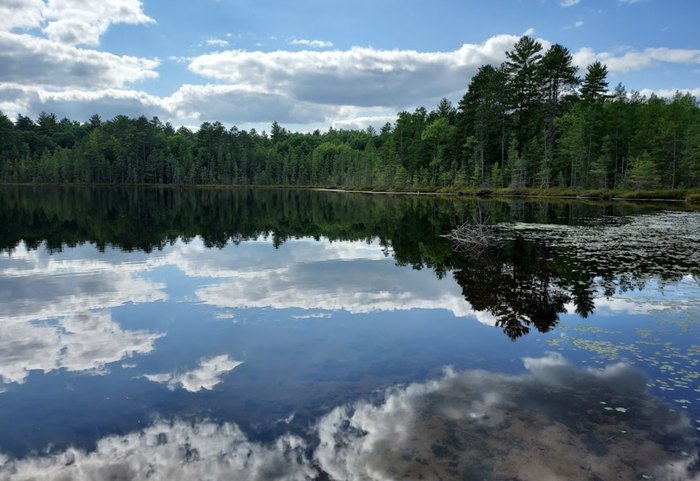 A vehicle admission sticker is required for all family campgrounds and posted fee beach and picnic areas. You can pick up maps and a printed newspaper about the forest at visitor stations that are located at Clear and Crystal Lakes. Learn more about the forest by checking out the Wisconsin Department of Natural Resources website. We know we've only highlighted a few of the best lakes in Wisconsin, so we want to hear from you. Share your recommendations by leaving a Facebook comment or by filling out our official nomination form.
If you're on the lookout for another outdoor excursion, read about some of the best waterfront hikes in Wisconsin.
OnlyInYourState may earn compensation through affiliate links in this article.
Address: Northern Highland–American Legion State Forest, 4125 County Highway M, Boulder Junction, WI 54512, USA
Best Lakes In Wisconsin
June 15, 2022
What are some of the other best lakes in Wisconsin?
We've highlighted a few of the prettiest lakes in the state in the piece above, but you might be wondering if there are any other bodies of water that belong on your Wisconsin bucket list. The answer is a resounding "yes!" Two of the most obvious options are Lake Michigan and Lake Superior, which provide gorgeous Great Lakes beaches in Wisconsin. Whether you're unwinding at Point Beach State Forest or Schoolhouse Beach, you'll find something to love on our list.
Are there any other scenic campgrounds in Wisconsin?
Many of the lakes within the Northern Highland-American Legion State Forest are accompanied by stunning campgrounds. If you're a camping fanatic, you'll be happy to learn that there are plenty of beautiful campgrounds in Wisconsin, ranging from shoreline gems to destinations tucked away among flora and fauna. For RV owners and rustic tent users alike, there's no shortage of excitement to be found throughout the state.
What are some of the best natural attractions in Wisconsin?
If you've made it this far in our piece, chances are good that you adore nature. Luckily for you, we've put together a Wisconsin nature bucket list that will help you plan your next adventure in-state. From waterfalls to botanical gardens to peaceful beaches, there's truly something on the list to delight every sort of explorer. You'll be falling even more in love with Wisconsin before you know it.