Compass Rose Lodge In Utah Is The Star Of A Hallmark Channel Christmas Movie
If you live for the holiday season, you've probably been tuning into the Hallmark Channel every day to get into the spirit with its heartwarming Christmas movies. Did you know that several of those movies were filmed in Utah? It's true, and recently Compass Rose Lodge in Huntsville hosted a film crew for the Hallmark movie Check Inn To Christmas. Take a look!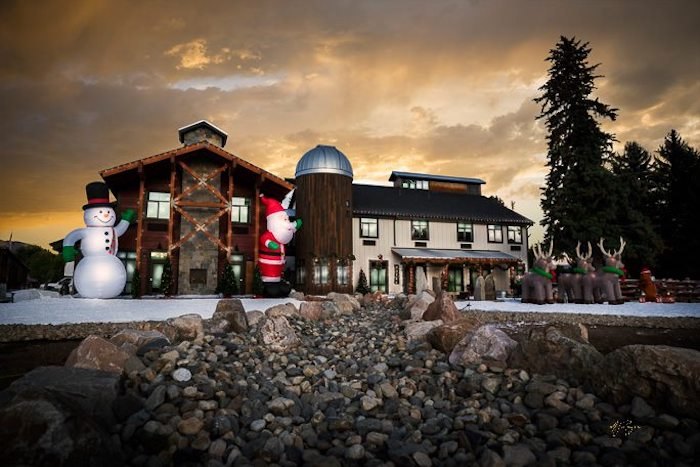 Are you ready for an overnight stay in this Hallmark-featured lodge? Visit its website to book your stay, and follow its Facebook page to see the latest photos and events there. Have you ever seen Check Inn To Christmas? What did you think about this delightful Christmas film set in Utah? Share your thoughts with us in the comments below — we'd love to hear all about your vacation!
For more, be sure to check out our previous feature article about Compass Rose Lodge and its spectacular observatory in Utah.
Address: 198 S 7400 E, Huntsville, UT 84317, USA
OnlyInYourState may earn compensation through affiliate links in this article.
check inn to christmas
October 27, 2022
What are the best ski resorts in Utah?
Many people think of Colorado as the winter sports capital of the U.S., but we'd argue that Utah is just as enticing! There are so many beautiful lodges and resorts where folks can enjoy skiing, snowboarding, snowshoeing, and even just sipping on some hot cocoa. And the best part of all? There are plenty of ski resorts in Utah that are also budget-friendly. One of our favorite recommendations is Beaver Mountain. Located in Logan, this breathtaking ski resort in Utah is set on 828 acres. It's famous for its harrowing 1,700 vertical drop, which is a real draw for adrenaline junkies. If you're just looking for views, be sure to take a ride on Harry's Dream lift, which will take you to a dizzying elevation of 8,860 feet. Next up on our list is Brian Head Resort. North of Cedar City, it's a real hidden gem. The resort features 71 runs and 8 chair lifts. Let's just say that you could easily spend an entire day exploring all that this winter-friendly destination has to offer. Some other budget-friendly ski resorts in Utah include Cherry Peak Resort, Eagle Point Resort, and Nordic Valley. if you're ready to plan your trip, find out more about these amazing places to go skiing in Utah.
What is the snowiest town in Utah?
Utah is a state that receives its fair share of snowfall each year. This is excellent news for anyone who loves winter activities. If you're looking for the snowiest town in Utah, you'll want to head to Independence. On average, this town receives a whopping 175 inches per year! Learn more about what makes Independence such a fun destination for a weekend trip in Utah.
Address: 198 S 7400 E, Huntsville, UT 84317, USA
OnlyInYourState may earn compensation through affiliate links in this article.