Posted in USA
April 04, 2022
17 Gorgeous Waterfalls Across The U.S. Hiding In Plain Sight With No Hiking Required
From coast to coast, you can find amazing natural wonders that will compel you to travel outside of your home state so that you can experience some place new. While there may be plenty of scenic locations that you've added to your bucket list for the entire country, there's nothing quite like discovering a new waterfall. All requiring little physical effort on your part, these gorgeous waterfalls across America are actually hiding right in plain sight! If you got here by Googling something like, "Are there any waterfalls near me", you're in luck, because the answer is very likely – yes!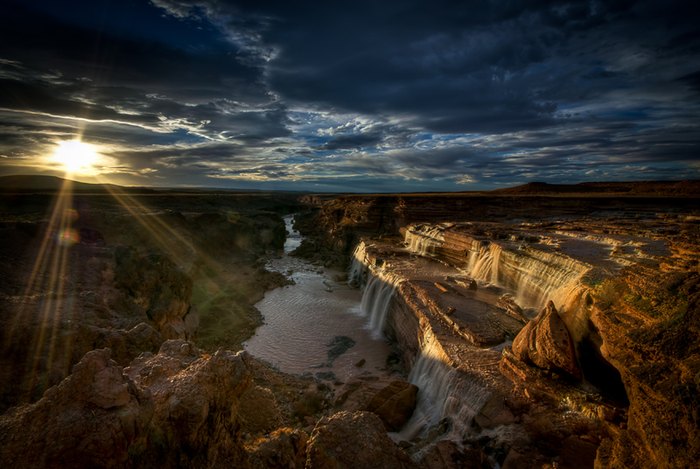 Want to enjoy other sights and attractions across America? Then try taking The Ultimate USA Road Trip that you won't want to miss out on!
OnlyInYourState may earn compensation through affiliate links in this article.
Waterfalls Near Me
April 09, 2022
What are some of the best waterfall hikes in the USA?  
The United States is home to more than 6,000 trails involving waterfalls of some sort; there are so many that it might just be impossible to do them all in one lifetime, so why not narrow the bucket list down to just a few of the very best ones? Some of the best hiking trails with waterfalls in the USA include the famous Emerald Lake Trail, at Rocky Mountain National Park in Colorado, which is easily one of the most scenic hikes in the nation thanks, in part, to its breathtaking waterfalls and mountain views. Another excellent hiking trail in the USA with waterfalls is the Vernal and Nevada Falls hike via the Mist Trail at Yosemite National Park. That one's long and strenuous, being six miles in length and offering many an opportunity to scramble and climb. The waterfall rewards are worth it, though. Another amazing waterfall hike in the United States is the legendary Avalanche Lake hike via Trail of the Cedars, at Glacier National Park. Obviously, there are many more... but those are our top favorites.  
What are the tallest waterfalls in the USA? 
The United States is home to numerous waterfalls – so many that one lifetime isn't likely enough to experience them all! Of course, some of them are large, some are small, and many are somewhere in between, but some are ENORMOUS. So, what are the largest waterfalls in the United States? The tallest fall is in Hawaii and is called Oloupena Falls; it's a staggering 2,953 feet tall. It's the world's fourth-largest waterfall as well, and it's a sight to behold. The second-tallest waterfall in the United States is also located in Hawaii; it's Pu'uka'oku Falls, coming in at an impressive 2,756 feet tall. The tallest waterfalls in the contiguous United States include Washington state's breathtaking Colonial Creek Falls, at 2,568 feet tall, and Johannesburg Falls, also in Washington (2,465 feet). When it comes to waterfalls in the United States, we're lucky to have so many that are intensely photogenic.