6 Gorgeous Arizona Waterfalls Hiding In Plain Sight With No Hiking Required
If you think nothing will come up when you Google "waterfalls in Arizona" because you live in an area with so many deserts, you'd be wrong. Waterfalls certainly aren't the first thing to come to mind when people think about Arizona. But these natural wonders do exist, and not all of them require a strenuous, all-day hike! Here are six of the best waterfalls in Arizona that you can either drive right up to or easily walk to from a parking space. These places are perfect for those with mobility issues who may not be up to a long trek, but still want to enjoy some of the beautiful natural treasures in Arizona. Keep in mind that even though these places are easy to access, you still want to bring plenty of water, sunscreen, and a first-aid kit when traveling through the state. It's always better to be prepared!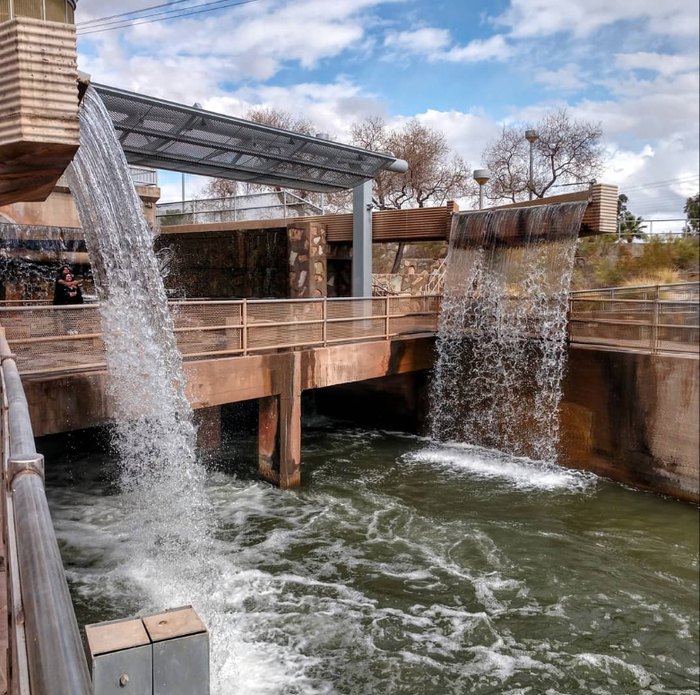 Seeing all these beautiful waterfall hikes in Arizona makes us wish there were even more waterfalls here! Interested in more amazing Arizona waterfalls? If the weather's warm enough, there are plenty of wonderful waterfall swimming holes in Arizona that are the best way possible to clear off in the hot Copper State summers.
OnlyInYourState may earn compensation through affiliate links in this article.
Waterfalls In Arizona
March 02, 2022
What are some more of the best waterfall hikes in Arizona?
Arizona is well known for its lengthy waterfall hikes. If you're into longer hikes with waterfalls, there are plenty to enjoy. One that we love is one in the Native American village of Supai. There are no drivable roads in the village, but it's got a hike that will take you to not one, but three impressive waterfalls. Havasu Falls is the largest and best-known, but the entire trio is gorgeous. If you're hunting a waterfall hike bucket list, we've got one of those too. It's got tons of great falls for you to hit the trails to find.
What are some more waterfalls near me in Arizona?
Whether you're looking for easily accessed waterfalls or trails with waterfalls in Arizona, there are plenty for you to enjoy here. Here are a dozen waterfalls in Arizona that are absolutely beautiful but are a little bit hidden and more difficult to find than some of the ones on the list above. If you want to take a dip in some waterfalls in Arizona, check out these seven. They're perfect for escaping the heat on a hot day, which we certainly get plenty of.
What are some of the best parks in Arizona?
We've got three national parks in Arizona, plus another 21 national monuments and national historic sites. And there are 31 state parks in Arizona, each of which has incredible scenery and history behind it. Of course, when it comes to famous parks in Arizona, it doesn't get much more famous than the Grand Canyon National Park. The Grand Canyon is so beautiful that it's been named one of the 20 most beautiful national parks in the country.