6 Easy Hikes To Add To Your Outdoor Bucket List In Austin
Everywhere you turn, there's a covert nature trail or lush, shaded pathway to discover. If you've already completed the best short hikes in Austin, never fear! There are more gorgeous trails to add to your Austin outdoor bucket list. These trails are short, sweet, and full of stunning views. You'll want to cross these easy hikes in Austin off your list as soon as possible.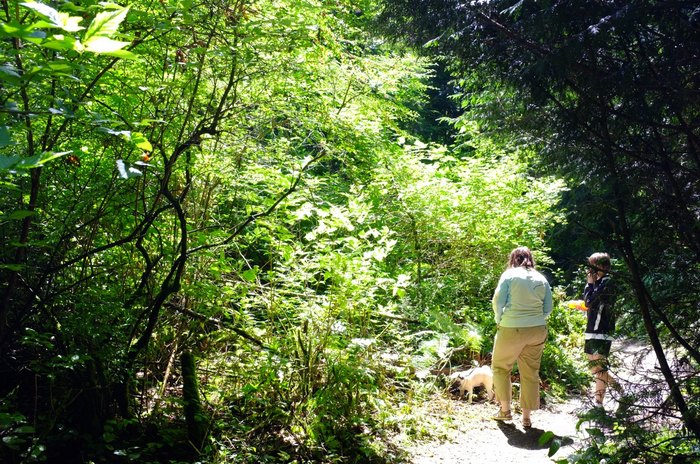 What are your favorite easy hikes in Austin? What do you consider to be the best hikes in Austin? Did we miss any of your favorite trails? Tell us in the comments! For more scenic treks in Austin, Texas, check out these lovely spring hikes near Austin as soon as you get a moment.
If you'd like to amp up your hiking game to 11, you might want to consider a subscription to AllTrails+. You'll wonder how you ever hiked without it!
OnlyInYourState may earn compensation through affiliate links in this article. As an Amazon Associate, we earn from qualifying purchases.
More to Explore
Easy Hikes in Austin
What are the best hikes in Austin?
Some of the best hikes in Austin include:
Ann and Roy Butler Hike and Bike Trail
Mount Bonnell
Mayfield Nature Preserve
Barton Creek Greenbelt
Austin is a veritable Renaissance Man. In addition to Austin's booming live music scene, the capital city is home to some peacefully beautiful hiking trails. With so much bountiful nature surrounding the city, it can be difficult to decide where to start.
So, we put together this list of what we consider to be the very best hikes in Austin, Texas. Of those on the list, our very favorite might just be this hike in McKinney Falls State Park. This Texas State Park positively glistens with natural beauty, and there's no better way to experience it than by hiking the Homestead Trail. This 3.1-mile loop will take you past the historic home of Thomas F. McKinney, as well as a rushing waterfall. This dog-friendly trail is perfect for moderate hikers, too!
Another amazing place to hike in Austin is the Barton Creek Greenbelt. This little slice of paradise has more than 13 miles of trails, so you can hike for as little or as long as you want! The Greenbelt is a perennial Austin favorite thanks to its blissful surroundings and walkable trails. There are several entrances, but you will find the trailhead for this hike located at 2201 Barton Springs Road. Definitely plan to visit the Barton Creek Greenbelt sometime soon!
Related Articles