11 Easy And Beautiful Spring Hikes Everyone In Tennessee Will Love
Finding the best hikes in Tennessee tends to be pretty difficult these days, and that's not for any lack of research. We have one of the prettiest states in the nation and it's crisscrossed from top to bottom with stunning hiking trails for the experienced and the inexperienced. We put together some of the best hikes in Tennessee for springtime adventures, perfect for those who are looking for a way to stretch their winter-worn legs into the heart of upcoming warmer days.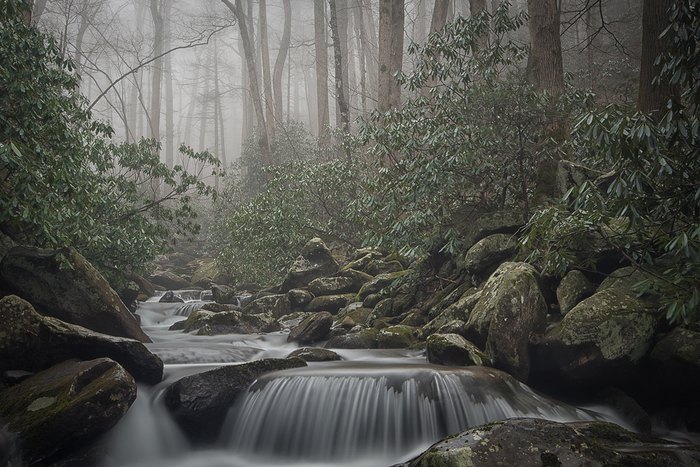 So, what do you think? Which hikes would you call the best hikes in Tennessee? Eat up after your hike around our beautiful state at this gorgeous Nashville boathouse. It's a perfect way to cap off the day! For more of OUR picks for the best hikes in Tennessee, be sure to keep reading!
OnlyInYourState may earn compensation through affiliate links in this article.
Best Hikes in Tennessee
April 11, 2022
What are some of the most beautiful scenic hikes in Tennessee? 
Tennessee is a beautiful place for nature lovers; it's so gorgeous that some places resemble something more like a fairy-tale setting than our own backyard, and what better way to admire this natural beauty than by a good old-fashioned scenic hike? Some of our favorite scenic hikes in Tennessee include many of the breathtaking trails at Great Smoky Mountains National Park, like the challenging (but rewarding) Alum Cave Trail. You'll encounter more than 3,000 feet of elevation gain but trust us when we say the effort is worth the reward! While you're there, also try the Spruce Flats Falls Trail, which is short at under two miles in length but still quite challenging. We feel like that one might be one of the most underrated hikes in Tennessee! Other favorite scenic hiking trails in Tennessee include the Virgin Falls Trail at the Virgin Falls State Natural Area, a long (11 miles) but rewarding hike to one of the most beautiful waterfalls in Tennessee, and the Day Loop Trail at Long Hunter State Park (3.9 miles long) is wonderful, too.  
What are the best easy hikes in Tennessee?  
Luckily for hikers who prefer an easy day out on the trails instead of a strenuous one climbing mountains, there are plenty of excellent hikes across the state perfect for an afternoon stroll. Some of our favorite easy hikes in Tennessee just so happen to be some of the best in the state, too, so nobody is missing out! For example, several of the most legendary hikes at Great Smoky Mountains National Park are rated as easy, like the Laurel Falls Trail, which is one of the most popular spots in the entire park. At just under two and a half miles long, this trail is one of the most scenic trails in Tennessee. Other easy trails within GSMNP include the 3.9-mile Gatlinburg Trail, the 1.1-mile Cataract Falls Trail, the four-mile Mouse Creek Falls via Big Creek Trail, and many more. Other excellent easy hikes in Tennessee include the Twin Falls and Downstream Trail at Rock Island State Park and the Radnor Lake Trail at Radnor Lake State Park.