The 3.9-Mile Gatlinburg Trail In Tennessee Takes You Along The Enchanting Little Pigeon River
The Great Smoky Mountain range is a truly magical place. Standing at an overlook and witnessing the incredible mountains all around you does a soul good. These natural wonders of our world fill us with life as we strive to explore. Take a deep breath and let the nice fresh air fill your lungs, hike away and leave all of the busyness behind. The Smokies are meant to be a place of peace and this easy trail in the Smoky Mountains gives you just that.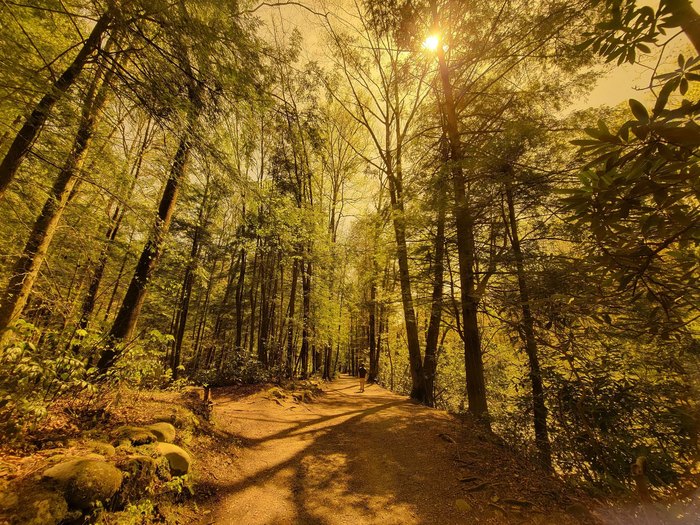 There are lots of longer and more strenuous hikes all throughout the Great Smoky Mountains, but sometimes it is nice to find a simple trail. The Gatlinburg Trail is an easy trail in the Smoky Mountains and a great way to spend the afternoon. 
If you like the idea of a nice stroll through the Smokies then we have 7 more easy hikes for you in the National Park. and guess what? The Gatlinburg Trail is on that list!
Address: Gatlinburg Trail, Gatlinburg, TN, USA