Buffalo Mountain Has A Gorgeous Forest Trail In Tennessee That Will Take You To Two Spur Trail Overlooks
If you have been to Johnson City, then chances are you have seen Buffalo Mountain. You can't miss it since it is visible from almost every angle in the city. This beautiful masterpiece sits high above the city like a guard watching over his charge. This mountain is gorgeous all year round and has an amazing view just from the bottom alone. But if you're looking for a scenic hike in Johnson City, then you'll want to venture a little higher on Buffalo Mountain.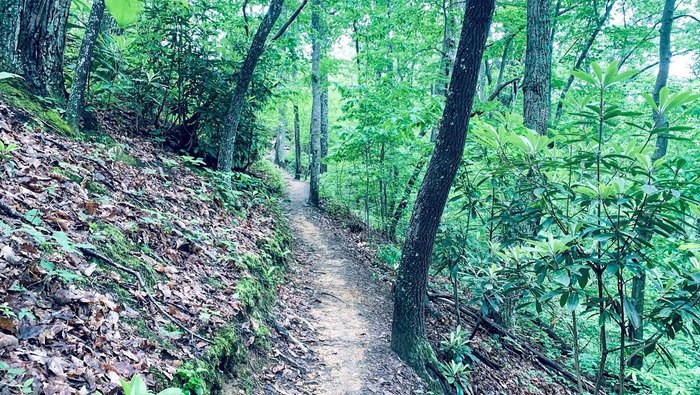 So whether you plan on hiking up for the two spur trail overlooks or continuing to see a total of four overlooks this mountain is an amazing hike in Johnson City. This trail is just a short drive from downtown, so you will want to take advantage of how close this mountain really is. Before you plan your trip make sure to take a look at the map and hours of Buffalo Mountain so you know which trail to take and when to go. Then to see the whole trail and to take in these views make sure to check out this Adventuring in the Moment video. 
This looks like the perfect hike to take on a beautiful, clear day. Want to keep up the great hiking in this area? Then make sure to check out this other amazing trail right near Johnson City. 
Address: Buffalo Mountain Park, 570 Highridge Rd, Johnson City, TN 37604, USA