The Hike In Tennessee That Takes You To Not One, But TWO Insanely Beautiful Waterfalls
Rock Island State Park is known for its natural beauty, as well as its phenomenal outdoor activities for locals and tourists alike. You may have seen pictures that tout its beauty, or maybe you've seen your friends take snapshots of the waterfalls and post them all over social media. Now's the time for you to head on over to Rock Island State Park and take in one of the most beautiful sights of any Tennessee waterfall hike: Twin Falls. When you are done you are sure to say that Rock Island State Park Waterfalls are some of the best in the state.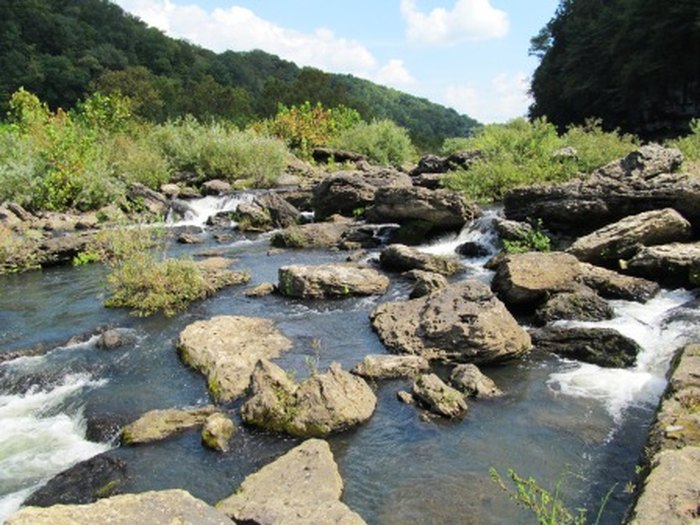 What do you think of these Rock Island State Park waterfalls? Let us know in the comments below! Take a look at Rock Island State Park's website and the Rock Island State Park Facebook page.
We also found the 11 most incredible natural attractions in Tennessee that everyone should visit – they're pretty phenomenal!
OnlyInYourState may earn compensation through affiliate links in this article.
Address: 82 Beach Rd, Rock Island, TN 38581, USA
Tennessee Waterfall Hike
March 03, 2022
What are the most unique towns in Tennessee?
These are some of the most unique towns in Tennessee:
Franklin is just 20 miles outside of Nashville and has lots of interesting attractions. You can take a Civil War tour and check out the shops in the downtown area.
If you're a fan of aircraft and engineering, you'll love Tullahoma for its huge Beechcraft Heritage Museum. For more waterfall fun, there is also a lovely hike in the nearby Short Springs Natural Area.
Gatlinburg has especially unique features, including the Hollywood Stars Car Museum and the Salt and Pepper Shaker Museum
Tellico Plains is a small mountain town located by the Cherohala Skyway and the stunning Cherokee National Forest. Packed with native history, this town is perfect for outdoor activities and seeing natural wonders like the Bald River Falls and the Tellico River.
What is the most popular campground in Tennessee?
The most popular campground in Tennessee is Townsend/Great Smokies KOA.
Townsend/Great Smokies KOA is one of the most popular areas to camp in the state, with options to stay in an RV in upgraded patio sites, camping cabins or deluxe cabins, or go the old-fashioned way and camp in your own tent. This flexibility makes this campground especially nice for families of all ages, as there is undoubtedly something that will be a good fit for every group. It is located by the Little River, and you'll be able to hike, fish, or just enjoy the water and peaceful surroundings.
What is the smallest state park in Tennessee?
The smallest state park in Tennessee is the Bicentennial Capitol Mall in Nashville.
The smallest state park in Tennessee is Bicentennial Capitol Mall. At 11 acres, it may not be large, but it is sure to bring a memorable trip. Its location in downtown Nashville is ideal for getting the best of both worlds — a dose of relaxing greenery and of thrilling city life. Learn about the history of the state and see interesting attractions, like a huge granite map of Tennessee, a World War II Memorial, and the Rivers of Tennessee fountains.