These 8 Haunted Houses In South Carolina Will Terrify You In The Best Way
I know that I'm not a child anymore. I'm never going to see the age of 16 or even 26 again, however, when October rolls around, I feel like that child again because I have my pick of which haunted houses in South Carolina I want to visit. Now, I have been to some terrible (not in a good way) haunted houses and I have been to some that were outrageously good. That's the reason I made this list for you guys; so you wouldn't have to wonder where to find a terribly good haunted house. Just beware you may find that these eight scream fests are beyond terrifying.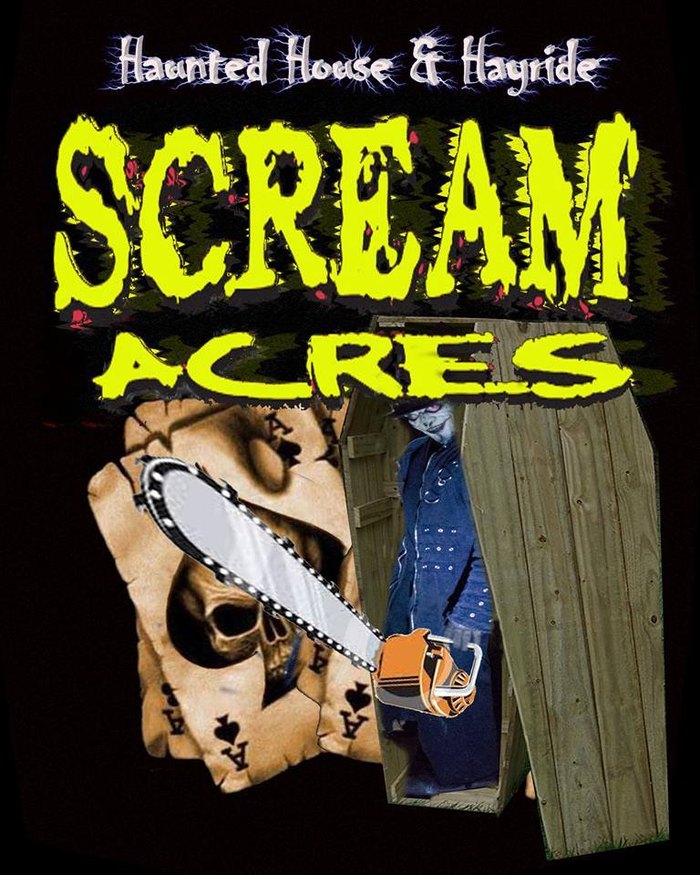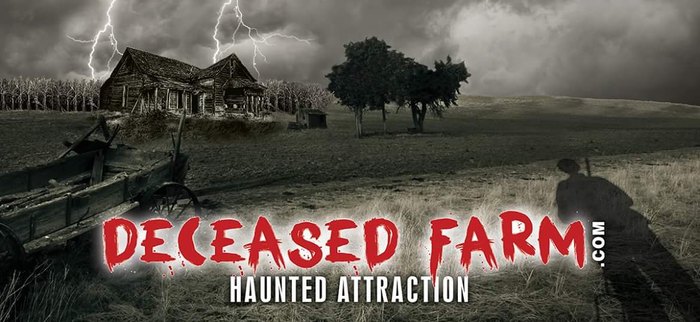 There you have it – eight haunted houses in South Carolina to give you loads of chills! Are you ready for the scare of your lives? Just pick one of these, and you can't go wrong. Be sure to dress for the occasion with your spooky girls' shirt! Tell us your thoughts in the comments, and let us know your favorite haunted attractions in SC on our nomination page!
OnlyInYourState may earn compensation through affiliate links in this article. As an Amazon Associate, we earn from qualifying purchases.
More to Explore
Haunted and Creepy Places in South Carolina
What are the scariest haunted attractions in South Carolina?
One of the scariest haunted attractions in SC is, hands-down, Crybaby Bridge. Located in Anderson, this old, rickety landmark has quite the urban legend surrounding it - and, as we all know, most urban legends have a shred of truth at their core. As the story goes, if you stop your car on the bridge at night and turn off the engine, you will see the ghost of a woman searching for her lost child (and hear the baby crying, hence the bridge's name).
Another haunted place to visit in South Carolina is Greenville's former tuberculosis hospital - or the ruins of it, we should say. In addition to being a hospital for one of the most deadly illnesses at the time, the building also served as an insane asylum and prisoner release site. Although the structure itself was burned down, the root cellar and some of the foundation remain intact - and there are plenty of ghost stories about the property.
What are the creepiest cemeteries in South Carolina?
If you're brave enough to visit the creepiest cemeteries in South Carolina, take a look at Oakwood. This hauntingly beautiful site is the oldest cemetery in Spartanburg, dating back to the 1800s. It's separated into two areas: one is the original section, and the other was added more recently. Given the age of the cemetery, it only makes sense that it would have a few ghost stories under its belt. People nickname Oakwood "Hell's Gate" because of alleged satanic rituals that have taken place here. One group even excavated a body! It's this dark activity that has led many locals to believe the cemetery is a portal to the dark side. In addition to devil worshippers, many other unexplained phenomena have occurred in the graveyard. Visitors have seen apparitions wandering around, and technological mishaps - especially for those looking to capture their experiences on film - are commonplace.
Are there any haunted restaurants or bars in South Carolina?
Have you ever wondered if there are any haunted restaurants in South Carolina? If so, the answer is a resounding "yes."
Located in Charleston, Poogan's Porch is crawling with so many ghosts, the Travel Channel named it among the most haunted restaurants in the entire world. Local police regularly receive calls about a mysterious "woman in black," however when they arrive, she is nowhere to be seen. That comes as no surprise, considering this woman is actually a spirit from the other side. You might even see the ghost of the restaurant's namesake: a dog called Poogan. He was a Wheaton Terrier who passed away in 1979, and patrons brush up against their legs while they dine. As for the woman in black, many believe her to be the ghost of a woman named Zoe St. Armand, a schoolteacher who once lived in the house that is now home to Poogan's Porch. Armand tragically fell to her death in the house after hearing of her sister's passing - or was admitted to a mental institution, depending on which version of the story is being told. Either way, if you're in the mood for a few thrills and chills with a side of delicious Southern food, look no further than Poogan's Porch.
Related Articles
Explore South Carolina