Here Are The 8 Most Dangerous Places In San Francisco After Dark
Ever wonder what places to avoid in San Francisco, or what the worst areas in San Francisco are? Perhaps you're curious about what the worst neighborhoods are in San Francisco, statistically speaking. Here, we point out what spots are the most crime-ridden statistically. These findings are in accordance with FBI crime data based on the number of crimes per 10,000 capita. Please be advised and tread carefully in the dangerous places in San Francisco: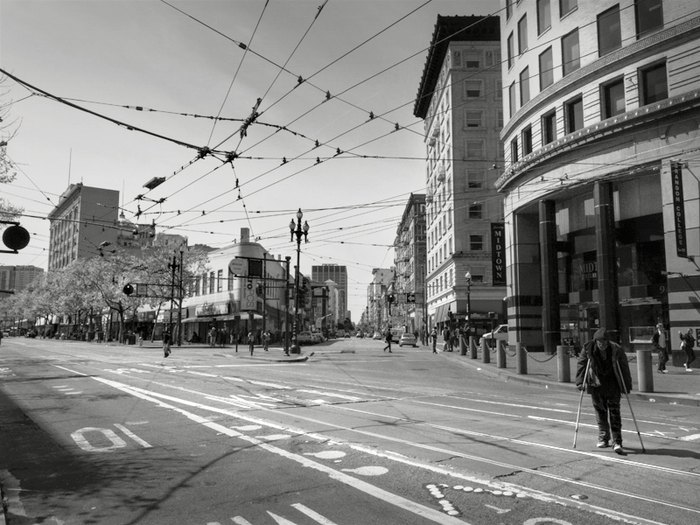 Did we miss a dangerous place in Fog City? What do you consider to be the worst neighborhoods in San Francisco? Let us know in the comments.
Of course, no place is perfect, and locals happen to love living in this beautiful little corner of the Golden State. So let's move on to some happier news, shall we? Take a look at some of the best places to live in San Francisco.
OnlyInYourState may earn compensation through affiliate links in this article.
Places to avoid in San Francisco
June 01, 2022
What are some other places to avoid in San Francisco?
Other places to avoid in San Francisco include:
Oakland
Emeryville
Stockton
Blue Lake
Richmond
Sonora
The beauty of Northern California can be intoxicating, from the sandy beaches of Half Moon Bay to the snow covered peaks of the Sierra Nevadas. But, how many of you realize there's a dark side to be found in a few cities here? It's sad but true. So if you're a native of the northern part of California and the San Francisco Bay area, you know exactly where to go and when and where not to go no matter what. We're talking about notoriously dangerous neighborhoods in San Francisco such as Oakland, Emeryville, Stockton, Blue Lake, Richmond, and Sonora. With regards to Sonora, a town of less than 5,000 people, stats from the FBI reveal that the county seat of Tuolumne is a place you don't want to be at sundown. Sacramento is another dangerous neighborhood to avoid in NorCal; while it's our capitol city *and* where UC Davis Medical Center -- one of the top 50 hospitals in the nation -- resides, violent crime statistics it's only safer than 11% of all other cities in the country.
What are some dangers of living in San Francisco?
Some of the dangers of living in San Francisco include:
Earthquakes
Droughts
Fires
Interstate 80
In addition to the property and violent crime stats that pose a threat to folks living in and around San Francisco, Northern California is a hotbed for earthquakes, droughts, fires, and other natural disasters, all of which seem to have ramped up in recent years. And while Los Angeles is known for its terrible traffic and dangerous roads, there's one particular road in NorCal that's quite treacherous, especially in the wintertime. Interstate 80 is a major east-west route that starts in San Francisco and makes its way across the state to Donner Summit before crossing into Nevada, and during the winter, it's one of the state's most dangerous roads to drive.