10 Things Everyone In San Francisco Should Avoid At All Costs
San Francisco is an absolutely wonderful place to live. It's full of historic charm, natural beauty, and incredible people. It's 49 square miles of peak Northern California living – walkable, friendly, and stunning. But no city is perfect (though San Fran comes close!). It goes without saying that there are things in the Bay Area that should be avoided, if possible. Here's a list of what to avoid in San Francisco… like anywhere else, we're not flawless!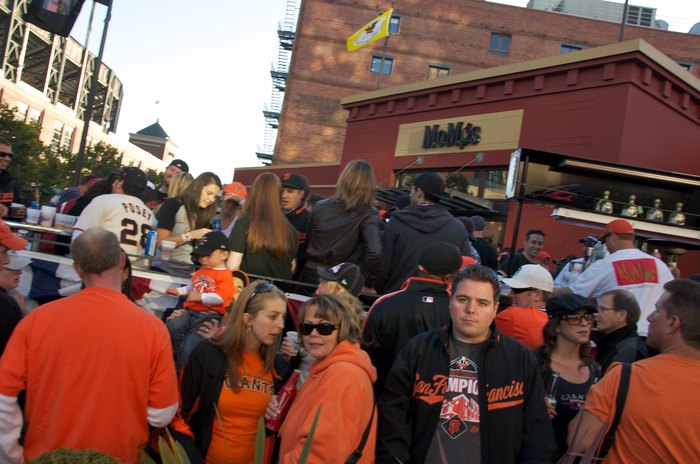 Do you agree with any of these negatives about living in San Francisco? Let us know about your experiences living in Northern California in the comments!
If you're curious about odd San Francisco attractions, be sure to check out the 10 steepest streets in San Francisco.
OnlyInYourState may earn compensation through affiliate links in this article.
Living In San Francisco
March 15, 2021
What are people from San Francisco like?
People in San Francisco are a diverse group, but more NorCal than SoCal. While SoCal is all beach vibes and sunshine, NorCal has more of a PNW vibe, with milder temperatures and loads of vineyards and farms. In terms of careers, NorCal, particularly the San Francisco area, is home to tons of tech companies, while SoCal is all Hollywood and movie stars. As the third-largest state in the United States, the people from California are diverse and don't really fall into a single category; that's one of the things that makes living in our state, particularly San Francisco, so wonderful!
What are some things to avoid in San Francisco?
Due to its small size - just 49 square miles! - some of the well-known attractions in San Francisco can get a bit crowded (for proof of this, simply refer to the list above!). While charming, Fisherman's Wharf is one of the most touristy spots in the area, and is generally swamped! While the city's crime rate is relatively low, petty crimes such as car break-ins are not uncommon. And in the Greater San Francisco area, Oakland has a relatively high crime rate. People who are being priced out of San Francisco are moving here, causing the population, and by extension, crime rates, to boom.
Is Northern California a good place to live?
Living in Northern California is absolutely wonderful - you'll be constantly blown away by the natural beauty, have an abundance of outdoor recreation available year-round, access to some of the best restaurants and attractions in the country, and so much beautiful weather and sunshine. And if you're avoiding Northern California, particularly San Francisco, for fear of crowds, rest assured that there are still lots of off-the-beaten-path places to enjoy the splendor of NorCal. In fact, these stunning attractions are generally not crowded, and absolutely worth a visit.