Don't Drive On The Most Dangerous Road In Northern California In The Wintertime
Winter is one of Northern California's loveliest seasons. The arrival of snow brings both gorgeous landscapes and plenty of recreation opportunities. However, it also brings something else: dangerous roads. Everybody who has experienced it knows that winter driving can be a real hassle, and it can turn incredibly dangerous in an instant. Every Northern Californian should be cautious on the roads this season, but there's one highway that you might want to stay away from altogether. Considered the most dangerous road in NorCal for winter driving, this road is no joke.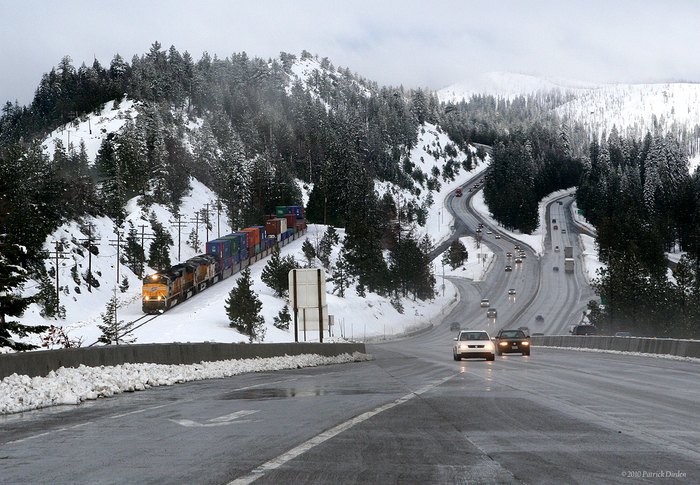 Have you driven on Northern California's most dangerous road during winter? What other highways should we keep an eye out for this season? Let us know in the comments. We could probably use a good reminder of why winter is so amazing right about now. Take a look at our article 8 Enchanting Winter Towns In Northern California for some inspiration!
OnlyInYourState may earn compensation through affiliate links in this article.
Address: Interstate 80 Business Loop, I-80BL, Sacramento, CA, USA
Dangerous Road in Northern California
February 04, 2022
What are some dangerous areas in Northern California?  
Northern California sure is beautiful, but with that beauty tends to come some dangerous areas and places. NorCal is known for its incredible redwood and sequoia forests, amazing mountain ranges, and so much more, but it's also risky if you end up in the wrong place at the wrong time (like in the mountains during a blizzard). Some of the most dangerous areas in all of Northern California include Yosemite National Park, of all places, which is actually the single most dangerous National Park in the United States, averaging from 14 to 19 deaths annually – with the Grand Canyon coming in at a close second. Donner Pass is beautiful, and a great place to enjoy the snow, but you don't want to get caught there in, say, a blizzard, like we just mentioned. Many folks have met a miserable end in those beautiful mountains, so they're not to be taken lightly. Oh, and you'll also want to watch out in any areas where you might find some of NorCal's most dangerous critters, like bears, mountain lions, venomous snakes, dangerous spiders, and more. Oh, and then there are the volcanoes, which you can read more about in this article. 
What are the most dangerous places in Northern California?  
Like we said: Northern California is relatively safe, even in the cities, but that still doesn't mean it's perfect. Like anywhere else, it's got its seedier, less-safe spots you might want to avoid being in alone at night. Some of those places include the Bay Area, which is actually the United States' #1 most dangerous city area! Other more dangerous-than-most cities and towns include Oakland, Emeryville, Richmond, and San Pablo. Stockton, California, is another somewhat risky place to be walking around by yourself, but don't get us wrong: each of these towns have their own charms, too, and if you stay in the safer zones, you ought to be fine.