6 Horrifying North Dakota Stories You Didn't Learn About In History Class
While North Dakota has a reputation for being quiet and safe – its official nickname is the "Peace Garden State," after all – no place is without its dark history. Some of that history is truly terrifying – and some of it you probably have never heard of. These gruesome, sad, and creepy stories are all true, but you probably didn't learn about them in history class. How many of them do you know? Here are some horrifying famous murders in North Dakota you definitely never learned about in school: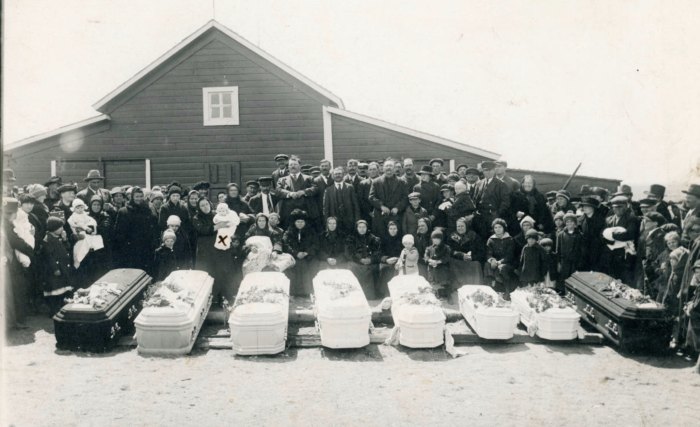 What are some other creepy stories from North Dakota that you are aware of? Tell us about them in the comments!
Even though places like Minot are now considered some of the safest cities in the country, it's still a good idea to know where the best places in North Dakota are as far as lack of crime. Here are the top 10 safest places in the state to live in this beautiful state.
OnlyInYourState may earn compensation through affiliate links in this article.
Address: North Dakota, USA
Famous Murders in North Dakota
June 03, 2022
What are some of the most infamous murders in North Dakota history?  
North Dakota might be a lesser-populated state, but it's had its fair share of infamous murders and killers. Eugene Butler was a North Dakota serial killer who killed at least six boys in his home from 1900 to 1906. His crimes were not discovered, however, until two years after his death in 1913. To this day, the victims found buried in his yard remain unidentified, but all were thought to be young men in their early to late teens. Yikes.  
What were some of the worst murders in North Dakota? 
In 1920, a man by the name of John Kraft noticed something strange: his neighbors' laundry was still hanging out to dry despite bad weather. He hadn't seen or heard from them for a while, either, so he decided to go check on them. He discovered a bloodbath: in the barn were the bodies of Jacob Wolf and two of his young daughters. In the basement of the house, the bodies of Beatta, Jacob's wife, and their remaining three daughters were discovered alongside the body of their 12-year-old chore boy. A neighbor who got into an altercation with Wolf was eventually convicted, though many believe he was coerced into confessing and that the conviction should be overturned. It remains one of the most brutal crimes in North Dakota history.  
Where can I find a list of murders in North Dakota?  
As curiously dark as it might sound, anyone interested in true crime in North Dakota might want to know where to find a list of North Dakota homicides. One can find homicide statistics and numbers on the CDC's website, and Murderpedia is another excellent source, though it's not entirely exhaustive. You'll also find resources on Wikipedia, FBI crime statistics, and more. It's not as difficult as it might seem to find these kind of stats – you just need to know where to look!