These Amazing Abandoned Homes In North Carolina Will Make You Want To Go Exploring
In 2014, on the one-year anniversary of her sister's sudden and tragic death, Michelle Bowers decided to honor her sister by doing something they once loved to do as children – explore old, abandoned places in North Carolina. On that same day, Michelle also made a Facebook page named Abandoned Homes of North Carolina (now called Old House Life) to showcase the beautifully decayed ruins she would discover across the state.
What started as a coping mechanism quickly became a hobby. But little did she know, or ever expect, that this hobby would gain her over 700k followers and national attention.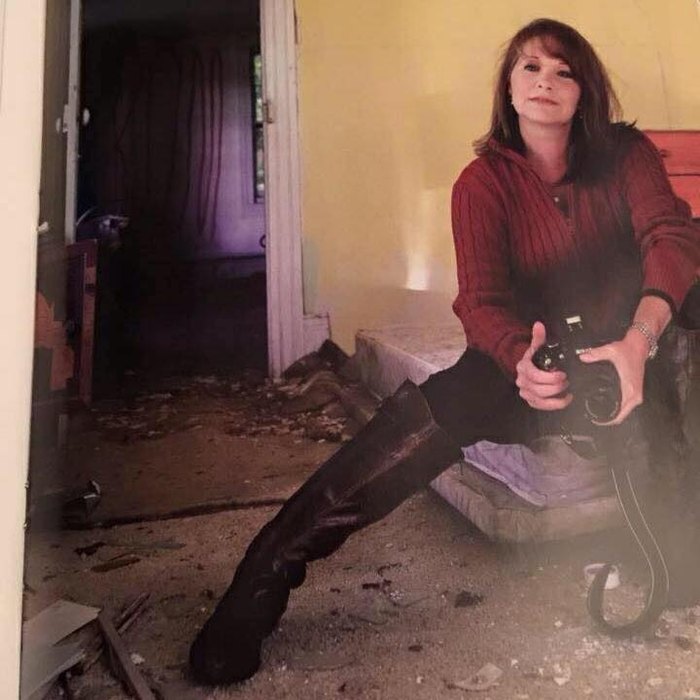 We've been following her page for quite some time and decided to reach out and ask a few questions about the homes she's explored and the future of the page. Besides beautiful photography, she also has some really neat history and insight into each property.
Michelle frequently posts pictures of her explorations and you can even find a video interview with her here:
If you share Michelle's passion for discovering and honoring these beautiful but neglected abandoned places in North Carolina, check out more of her findings and learn the history each one of them holds within their crumbling wooden bones. Visit her page Old House Life, and if you discover any abandoned houses near you, be sure to share them with her as well. You can read up on some of the most famous neglected homes and abandoned mansions in North Carolina in one of several books that highlight abandoned places in North Carolina.
What do you think about her passion for capturing and collecting these abandoned places in North Carolina? Do you have any questions for Michelle? Tell us in the comments!
OnlyInYourState may earn compensation through affiliate links in this article. As an Amazon Associate, we earn from qualifying purchases.
More to Explore
More abandoned places in NC
Where are some abandoned homes in NC?
There are a number of abandoned places in North Carolina from old homes, to mansions, log cabins, and even castles. As these nearly forgotten structures return to the earth it is important to collect their stories so we do not forget them. Here are a few abandoned homes in NC to check out:
Castle Mont Rouge: This interesting castle was the vision of artist Robert Mihaly, who at one point was an accomplished sculptor. The castle itself is a mishmash of styles, and while the exterior was nearly finished the interior was far from complete. Its graffitied walls now sit abandoned, collecting a different form of modern art than originally intended.
Henry River Mill Village: It is very rare for an entire village to sit abandoned, but that is exactly the case with the village around the old Henry River Mill. The village has its roots as far back as 1905 when the Henry River Manufacturing Co. was established to manufacture yarn. The mill burned down in 1977 and the town never recovered.
Cary, North Carolina Neighborhood: We can expect 100-year-old buildings and homes to be left behind, but a modern-day neighborhood simply becoming abandoned is quite unheard of. This neighborhood in Cary, NC did just that around the year 2000 when 13 properties were simply left for dead. They have now all been demolished but for years they sat abandoned as time took its toll.
Whether it's an abandoned mansion in NC or an entire modern-day neighborhood that gets left behind, there is always a story to tell. A reason left behind along with the boarded-up windows and decaying doors. These abandoned places in North Carolina each have their own story as well. If you enjoy digging up the history of abandoned homes and buildings you'll enjoy reading about these 20 abandoned places in NC.
Related Articles
Explore North Carolina
Featured Addresses