The North Carolina Ghost Town And Island That's Perfect For A Day Trip
Things to do in Portsmouth North Carolina may not be the typical list you'd expect when planning a visit to the coast, but this unique and eerie ghost town has plenty to offer for history buffs and adventure seekers alike. Most people who visit the coast of North Carolina don't realize there's a modern-day ghost town on one of the state's barrier islands. Abandoned in 1971, Portsmouth was a community located on Portsmouth Island. Today, this North Carolina ghost town is accessible by way of boat and visitors can freely explore the island.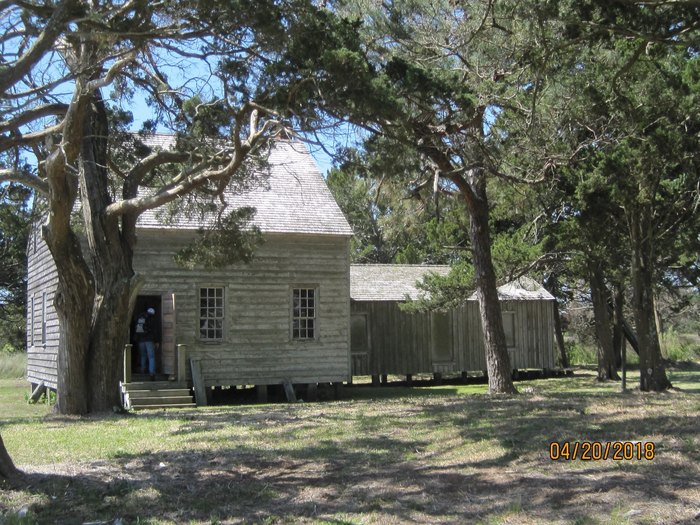 If you'd like to take a boat tour from Okracoke over to Portsmouth Island, Visit North Carolina recommends using this tour company. You can also learn more about visiting Portsmouth Island and Portsmouth Village by visiting the National Park Service on the web.
Have you ever visited this modern-day North Carolina ghost town? What do you think are the best towns in North Carolina? Fill us in on your experience!
Looking for more North Carolina content? Check out these 10 beautiful small towns in North Carolina that will brighten your day.
OnlyInYourState may earn compensation through affiliate links in this article.
More to Explore
best towns in north carolina
What is the best area of North Carolina to live?
The best area to live in North Carolina depends on individual taste. For a mix of urban amenities, job opportunities, and cultural attractions, Charlotte and Raleigh-Durham are excellent choices. Those seeking a coastal lifestyle may prefer Wilmington or the Outer Banks, while Asheville offers a vibrant arts scene and proximity to the Blue Ridge Mountains for outdoor enthusiasts. Ultimately, the best area is subjective and based on one's desired balance of lifestyle, work, and recreational opportunities.
What is the prettiest small town village in North Carolina?
The prettiest small town in North Carolina is undoubtedly Blowing Rock. Nestled in the Blue Ridge Mountains, this charming town is known for its picturesque Main Street, lined with quaint shops, galleries, and restaurants. Blowing Rock offers stunning views, especially from the town's namesake, The Blowing Rock, a unique rock formation with breathtaking vistas. Visitors can enjoy scenic hikes, the beautiful Moses H. Cone Memorial Park, and the serene ambiance of this mountain gem. Its charm, natural beauty, and relaxed atmosphere make Blowing Rock a must-visit destination in North Carolina.
Is it a good idea to move to North Carolina?
Whether moving to North Carolina is a good idea comes down a lot on your personal preferences. The state offers a diverse range of living options, from bustling cities like Charlotte and Raleigh-Durham to quaint towns such as Blowing Rock and coastal areas like Wilmington. North Carolina boasts a relatively low cost of living, a strong job market, and a temperate climate, which are attractive to many people. Additionally, it provides ample opportunities for outdoor recreation, cultural experiences, and a high quality of life. Check out these 20 reasons why NC is the best state.
Related Articles
Explore North Carolina
Featured Addresses

Portsmouth Island, North Carolina, USA