The Ultimate Bucket List For Anyone In Montana Who Loves Waterfall Hikes
We're so lucky to live in this nature lover's paradise. There are over 200 known waterfalls in Montana, and many of them require only a short or moderate hike to reach. If you love waterfalls and hiking, you'll want to check out every trail on this list. This is by no means a list of every single waterfall hike in the state, but if you can complete these seven, you'll be off to an amazing start of the best hikes in Montana.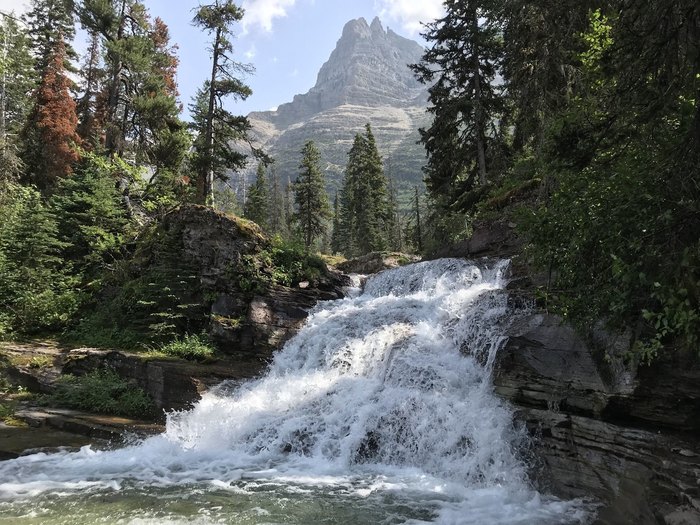 Montana has so many beautiful waterfalls, and not all of them require a hike to reach. These are without a doubt, some of the best waterfall hikes in Montana, but if you can't see them in person anytime soon, these amazing photos may tide you over.
OnlyInYourState may earn compensation through affiliate links in this article.
More to Explore
Best Hikes in Montana
What is the most beautiful waterfall in Montana?
Virginia Falls in Glacier National Park is the most beautiful waterfall in Montana. This incredible waterfall starts with an enormous drop from the cliffs above, before cascading down a series of smaller rock cliff steps. Up above, the water seemingly flows straight from the forest of Glacier National Park surrounded by towering pine trees. To make it to Virginia Falls, you'll start at the St. Nary Falls Trailhead. Along the way, you'll actually get to see the St. Mary Falls, making this adventure a water-filled day! St. Mary Falls flows over three different drops and is roughly 35 feet tall, and is quite remarkable. However, the real star here is the beautiful Virginia Falls, which drops over 50 feet. If you are having trouble deciding which waterfall to explore in Montana, why not go with the most beautiful?
What is the most beautiful hike in Montana?
The Highline Trail through the stunning Glacier National Park just has to be the most beautiful hike in the entire state. A bit on the longer side, the Highline Trail clocks in at nearly 15 miles, but every one of those miles is absolutely stunning. The hike begins with the crossing of a steep cliff where you will hold onto a support line for balance. Whatever you do, don't look down! However, be sure to look out onto the beautiful Glacier National Park from this incredible perch on the cliffside. This hike starts near the Logan Pass Visitors Center at the Loop Trailhead, and while there are many different route options for the Highline Trail, we recommend taking Logan Pass where you have the best chance of seeing Montana wildlife like bears and bighorn sheep. If you are looking for beautiful hikes, this is not one that you want to miss.
Related Articles
Explore Montana