These 12 Restaurants Serve The Best Huckleberry Dishes In Montana
If Montana had an official state food, it would definitely be huckleberries. Our freshly grown, sweet huckleberries are nationally known and locally loved. And no matter what part of Montana you're in, you'll probably find some kind of huckleberry delicacy on the menu. When is Huckleberry season in Montana? July through September, so make sure to keep your eyes peeled on some of the most delicious dishes you'll find all year long!
These 12 places are a few of your many options for huckleberry dishes in Montana, and they're well-known as being some of the best.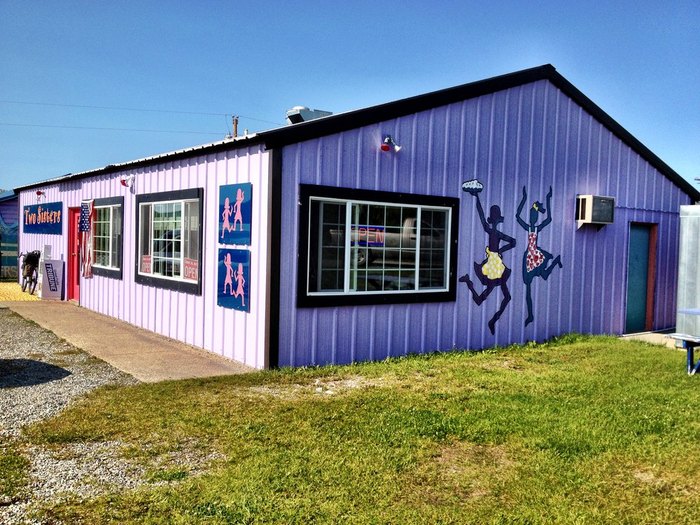 What are your favorite huckleberry dishes in Montana? Did this list cause a craving for all things sweet? Check out this list of 10 mouthwatering ice cream shops in Montana.
OnlyInYourState may earn compensation through affiliate links in this article.
Huckleberry Season In Montana
May 18, 2023
Where are the best restaurants to eat huckleberries in Montana?
The best restaurants to eat huckleberries in Montana embrace the deliciousness of huckleberries and incorporate them into their menus, allowing you to experience the taste of this beloved local fruit in a variety of dishes and treats. 
These are some of the best places to eat huckleberries in Montana:
The Huckleberry Patch (Hungry Horse): Located near Glacier National Park, The Huckleberry Patch is a popular spot known for its huckleberry treats. They serve huckleberry pancakes, huckleberry ice cream, huckleberry pie, and more, allowing you to savor the taste of this local delicacy.
Park Cafe (St. Mary): Situated near the east entrance of Glacier National Park, Park Cafe is famous for its huckleberry pie. Made with fresh huckleberries, their pies are a mouthwatering delight that draws visitors from far and wide.
The Notorious P.I.G. BBQ (Missoula): This BBQ joint in Missoula is known for its huckleberry jalapeno ribs. The smoky and sweet combination of huckleberry and jalapeno creates a unique and tantalizing flavor experience.
The Huckleberry Patch Restaurant (Apgar Village): Located within Apgar Village in Glacier National Park, The Huckleberry Patch Restaurant offers huckleberry-themed dishes ranging from huckleberry pancakes to huckleberry barbecue chicken. It's a great place to indulge in huckleberry-infused delights while enjoying the park's breathtaking scenery.
The Montana Club (Multiple Locations): The Montana Club is a popular restaurant chain with several locations across the state. They often feature huckleberry-inspired dishes on their menu, including huckleberry pancakes, huckleberry chicken, and huckleberry cheesecake.
When are huckleberries in season in Montana?
Huckleberries are typically in season in Montana from late July to early September, depending on elevation and weather conditions. The exact timing may vary slightly from year to year and region within the state. Huckleberries thrive in the mountainous areas of Montana, particularly in the western part of the state. Locals and visitors eagerly anticipate this short but sweet season when they can venture into the wild and gather these prized berries. Huckleberries are known for their distinct flavor and are used in various culinary creations, including jams, pies, and sauces.