15 Surefire Signs You Know You Grew Up in Georgia
When it comes to living in Georgia, there's many home traditions and quirks about our state that are near and dear to our hearts. Drinking Coke over Pepsi and going to Home Depot instead of Lowe's are things that only people living in Georgia can understand.  Here are 15 ways to know that you're from the Peach State. If you find these to be relatable things about Georgia, you are either from here or have been here long enough to become one of us!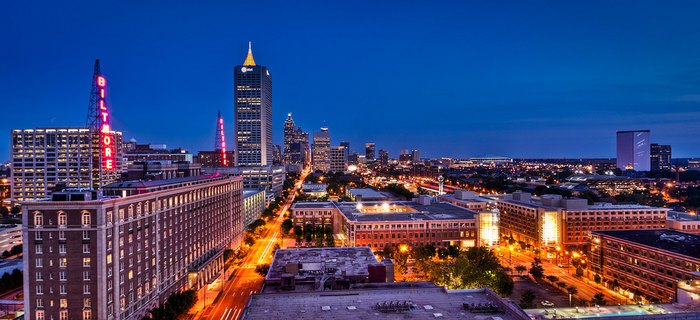 There you have it! Fifteen surefire ways to know you experienced growing up in Georgia.
Got any other quirks about living in Georgia that only locals would know about? Tell us your favorites in the comments below!
OnlyInYourState may earn compensation through affiliate links in this article.
Living in Georgia
June 30, 2021
Is Georgia a good state to live in?
Most definitely! Whether you want beaches or mountains, cities (Atlanta, we're looking at you!) or charming small towns, the Peach State has it all. We are one of the fastest growing states in the country and pretty much everyone should consider moving here, immediately. Rural Georgia is one of the best places in the entire nation to live. If you don't have Georgia on your mind, you should! Living in Georgia is the best, and we will welcome you with open arms.
What are some good cities in Georgia?

Whether you are looking to take a vacation to Georgia or move here, we've got a ton of great places. The urban atmosphere of Atlanta is like nowhere else in the country. Savannah is absolutely incredible and so historic (and beautiful!). Did you know Macon is the cherry blossom capital of the world? Athens is a wonderful college town. And that's just some of our bigger cities, don't even get us started on all the great small towns like the wonderful Darien or Senoia.
What are some relatable things about Georgia?
There's some things all us Georgians absolutely hate. And there's a lot of things that we all quickly learn upon moving here. But there are also a lot of simple joys that we find ourselves able to experience here in the Peach State.