The 14 Best Getaways In America To Enjoy A Grown-Up Spring Break
Are you ready for an adult spring break? The days are longer, the temperatures are warming, and it's the time of year where most of us are suffering from an acute case of spring wanderlust. After all, there's a reason why "spring break" is a popular variety of vacation! But we're (thankfully) well past the days of college spring breaks, with their overcrowded beaches and red Solo cups. Nor are we looking for a family-friendly vacation full of black mouse ears and amusement park rides.
What we're pining for, after months of winter and years of a pandemic, are some bucket-list-level getaways for a grown-up spring break. We're talking about fun-yet-refined spring getaways in Wine Country or a charming coastal town, all-inclusive adventures in some of the most incredible destinations in America. If that's the kind of getaway you're seeking, let the following spring break destinations for adults inspire your next adventure.
Warm Spring Break Destinations
Do you have visions of sandy beaches and umbrella-topped drinks for your adult spring break vacay? Same! Here are some warm spring break destinations to thaw your winter-frozen bones: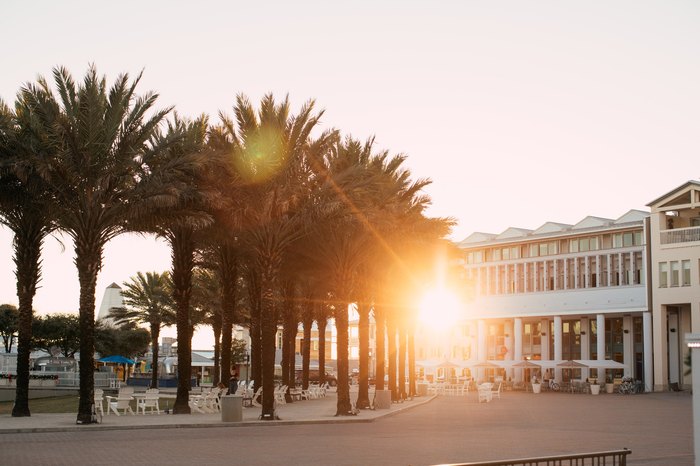 Cheap Spring Break Destinations
Looking to do spring break on a budget? You don't have to sacrifice an amazing experience… these cheap spring break destinations are all bucket-list worthy! Each destination was selected for a variety of budget-friendly criteria, from ease of access (proximity to nearby airports or major highways for road trippers), free and/or inexpensive attractions, and affordable accommodations.
Unique Spring Break Destinations
If you're looking to mix things up from the standard coastal spring break, the following unique spring break destinations each offer something special. Whether you're a history buff or bourbon enthusiast, enjoy an adult spring break at one of these unique destinations:
West Coast Spring Break Destinations
California dreaming? Or is the moody PNW more your style? Whatever you fancy, these West Coast spring break destinations fit the bill.
East Coast Spring Break Destinations
While the East Coast is best-known for fall foliage and snowy winters, spring in this region of the U.S. is nothing short of sublime. Here are some of the best spring break destinations on the East Coast that offer fantastic opportunities for an adults-only getaway!
When was the last time you planned a grown-up spring break? It's something we highly recommend! Leave the stress and work behind for a week (or two) — it will all be waiting for you when you return a calmer, more relaxed, and happier version of yourself.
OnlyInYourState may earn compensation through affiliate links in this article.
More to Explore
Spring Break Destinations for Adults
Where are the best spring break destinations in the U.S.?
All of the above places are among the best spring break destinations in the U.S., but if you're looking for more potential getaways, consider these places:
What are the most affordable spring break destinations?
If you're looking to spring break without breaking the bank, consider one of these affordable spring break destinations in the U.S.:
Louisville, Kentucky. Louisville was one of only 12 U.S. destinations on The New York Times list of "52 Places To Go in 2023," This Southern town is one of those underrated places sure to sweep you off your feet. Waterfront Park is the Bluegrass State's very own Central Park, hosting community events in its lovely green space at the water's edge, while the Kentucky Bourbon Trail runs right through the heart of this region. World-class attractions abound in Louisville, adding yet another reason to play tourist in this KY town. From the Kentucky Derby Museum and Muhammad Ali Center to the Louisville Mega Cavern and Evan Williams Bourbon Experience, you certainly won't run out of things to do in this city.

Pella, Iowa.

Known for its Dutch culture and postcard-perfect downtown, Pella is one of the most

delightful small towns in the country

. Located less than an hour from Des Moines, Pella is a small town that feels like entering another time and place -- and

country

. Founded by immigrants from Holland in 1847, Pella is a place that celebrates its Netherlands culture and heritage. Evidence of this is easy to see in Downtown Pella, which features Dutch-inspired architecture and several iconic windmills, such as the Vermeer Windmill, along with numerous Dutch bakeries and shops. Each spring, this small town comes alive in color, with its annual Tulip Festival attracting visitors from all across the Midwest, who come to experience the simple joy of beautiful blooms and exuberant Dutch culture.

What are the best spring break destinations for couples?
For those looking for the best spring break destinations for couples, keep these romantic destinations in mind:
Colorado Hot Springs. The Centennial State is teeming with sublime hot springs that offer an undeniably romantic adults-only getaway. Whether you opt for a bare-bones hot spring or a luxurious resort, things are bound to get steamy at these Colorado hot springs!
Carmel-by-the-Sea. 

Carmel-by-the-Sea is quite possibly the most romantic 

coastal town

in the country. This California gem is located on the Monterey Peninsula and is about as postcard-perfect as it gets. This quaint little village has lots of local restaurants, wine bars, and fairy tale accommodations that all add to its allure. Of course, the town's sublime surroundings contribute to that feeling, too. After a day of shopping and wine tasting, head down to the eponymous Carmel Beach to take in the sweeping coastal scenery and bask in a beautiful California sunset.

Cannon Beach.

This town on the Oregon Coast is one of the most beautiful

charming US towns

, and it captures the wonder of the Pacific Northwest. Cannon Beach is defined by its shoreline, which features the iconic and commanding Haystack Rock. This unique formation is made up of basalt created by lava that flowed through Oregon 16 million years ago. Its beaches are spectacular, too, and when you've tired of a day on the water, head into town to enjoy the freshest, most flavorful seafood of your life.
Related Articles