Stop And Smell The Flowers At The 18 Most Stunning And Impressive Botanical Gardens In The United States
Life can be a busy blur, with each season somehow busier than the last. It's so important to live in the present; to adopt a "yes, and" mantra, and never pass up the opportunity for a bucket-list adventure. Today we're inviting you to quite literally stop and smell the roses at the best botanical gardens in the U.S. As these blooms explode in a spectacular rainbow of color and variety, don't miss your chance to revel in the resplendence of Mother Nature's most marvelous seasonal show, and check out the best botanical gardens that America has to offer on this list.
Botanical Gardens In The Northeast U.S.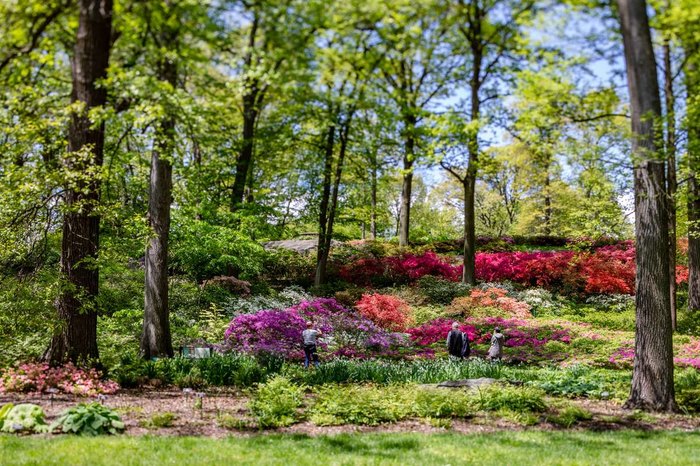 Botanical Gardens In The Southern U.S.
Botanical Gardens In The Midwest U.S.
Botanical Gardens In The Southwest U.S.
Botanical Gardens In The Northwest U.S.
Botanical gardens are some of our country's most wondrous places, providing a perfect and accessible experience of nature unlike any other. We challenge you to pick a garden or two to visit this season for a colorful dose of awe and wonder.
Have you been to any of these botanical gardens? Let us know – we'd love to hear from you! If you're looking for more top botanical gardens in the U.S. to visit, be sure to check out this garden in Virginia and take the Azalea Walk.
OnlyInYourState may earn compensation through affiliate links in this article. As an Amazon Associate, we earn from qualifying purchases.
More to Explore
Best Botanical Gardens
What are botanical gardens? 
A botanical garden is a beautiful and educational place to visit. With a wide variety of plants from all over the world, visitors can learn about different types of flora and their unique characteristics. These gardens are not only for display but also for scientific research and conservation efforts. Most botanical gardens are open to the public and offer guided tours, educational displays, art exhibitions, and more.
What are the most popular botanical gardens in the United States?
The most popular botanical gardens in the United States are:
Brooklyn Botanic Garden - Brooklyn, New York
Chicago Botanic Garden - Cook County, Illinois
Denver Botanic Gardens - Denver, Colorado
Lewis Ginter Botanical Garden - Lakeside, Virginia
Longwood Gardens - Kennett Square, Pennsylvania
Atlanta Botanical Garden - Atlanta, Georgia
Fairchild Tropical Botanic Garden - Coral Gables, Florida
United States Botanic Garden - Washington, D.C.
What activities can you enjoy in a botanical garden?
Activities can you enjoy in a botanical garden are:
Plant and flower identification
Bird watching
Take a gardening class
Enjoy a seasonal exhibit or event
Check out the gift shop
Share a meal at the garden's restaurant
Join an educational workshop
Take a walk on the many trails
Catch a concert series
Enjoy a guided garden tour
Take part in the children's activities offered
Related Articles