The 16 Best Hot Springs in Colorado – Top-Rated & Hidden Gems
There's little more satisfying than relaxing in a steaming hot tub following a strenuous hike, except perhaps relaxing in a steaming hot springs after the aforementioned outdoor adventure.
Consider these natural wonders Mother Nature's very own spas; no matter the season, hot springs offer soothing, warm waters in the most sublime and scenic settings. And Colorado has some of the best in the U.S. Colloquially referred to as "Hot Springs Country," Colorado is home to nearly 100 developed and undeveloped hot springs, offering virtually every type of soaking experience.
Whether you're looking to take a quick, post-hike dip in a hidden oasis or are seeking a lavish, spa-like retreat, you'll find it all – and more – in the Centennial State, a sublime natural playground teeming with some of the most beautiful hot springs in the country.
Best Hot Springs in Colorado
Colorado's hot springs are in a league of their own, offering visitors not only amazing opportunities to soak their stresses away, but also soak up some truly spectacular scenery, not to mention numerous health benefits.
Spring, summer, fall, and winter, there's no bad time to soak in Colorado's hot springs; and with some 100 natural pools in the state, you really can choose your own adventure.
Looking to soak in one of these natural pools after a glorious summer hike? Bask in the warmth of a steamy sauna while snowflakes fall alongside a mountain? Or enjoy a twilight soak beneath the stars of the Centennial State's endless dark skies?
You can do it all – and more – at the following best hot springs in Colorado.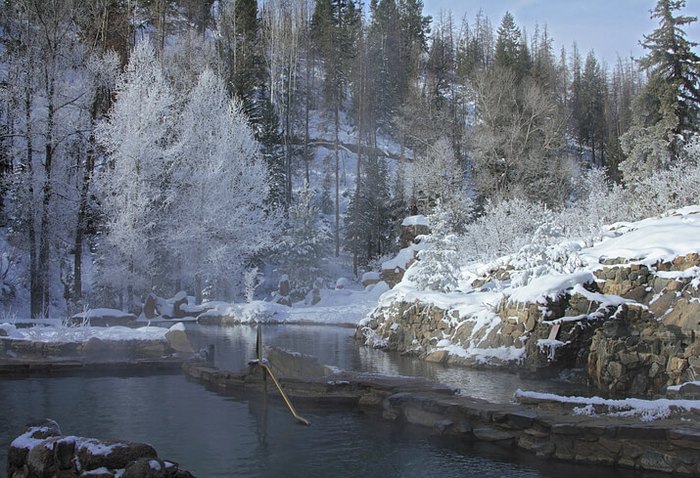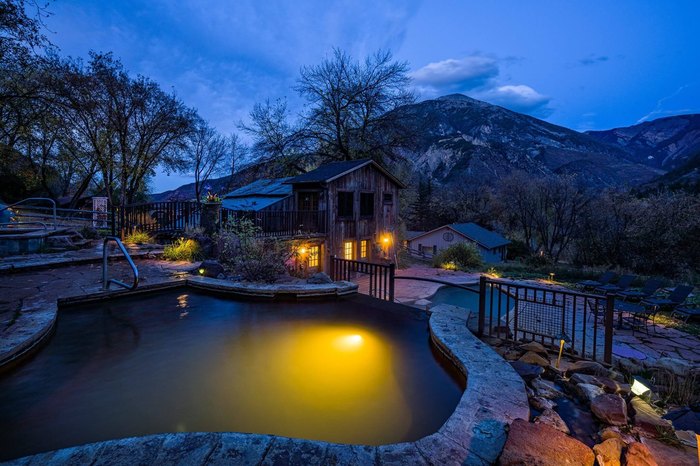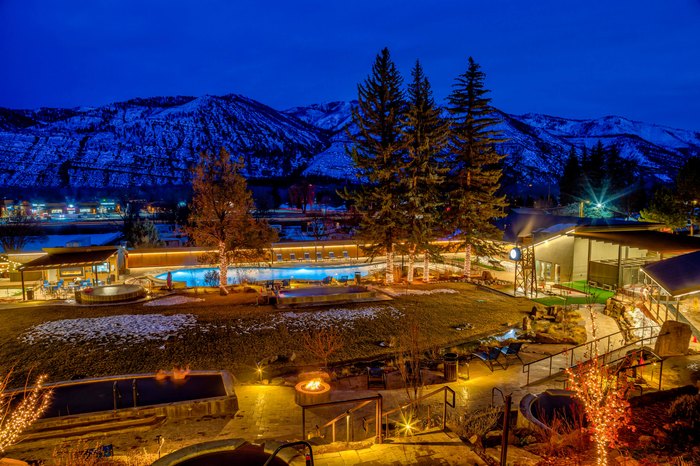 Colorado Hot Springs Map
Top Hot Springs Resorts in Colorado
For those looking to take their hot springs experience to the next level, Colorado is home to several top-rated resorts that offer unparalleled features and amenities.
We're not talking about rustic, bare-bones operations; these are full-blown, next-level hot springs resorts in Colorado that are all-inclusive and exclusive destinations.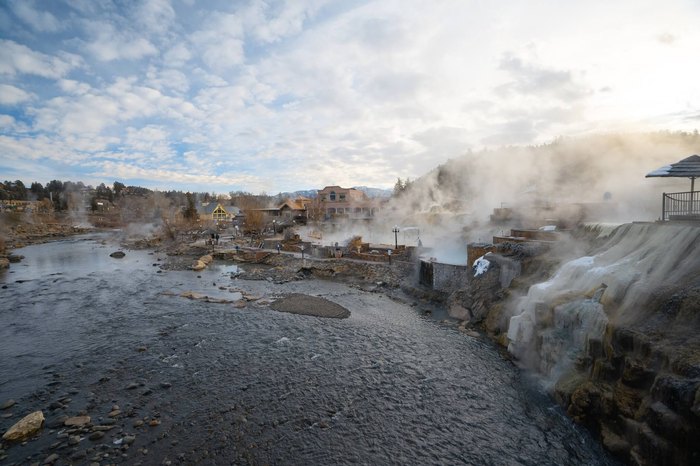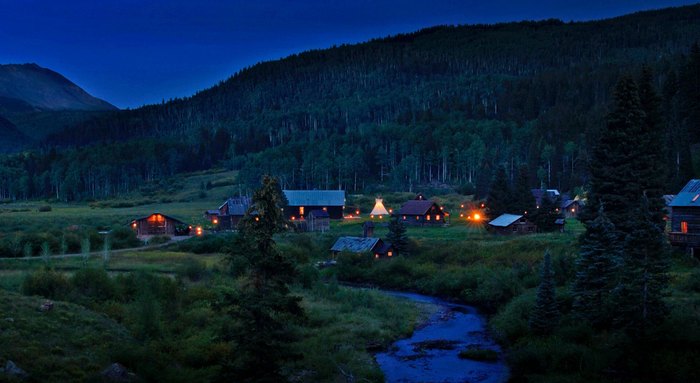 Best Hot Springs near Denver
The Mile High City may be a hoppin' place full of the most gung-ho outdoor enthusiasts, but Denverites also abide by a "work hard, play hard" mentality, and hot springs most definitely fall into the latter category.
Denver is well-positioned for numerous hot spring adventures, with some of Colorado's finest just a stone's throw from the city center.
If you're seeking the soul-soothing, sublimely steamy, serene soaking experience that one of these natural pools can provide, here are the best hot springs to visit near Denver.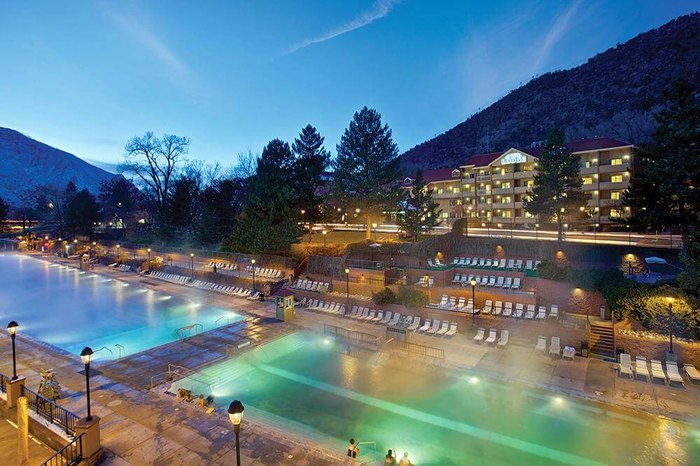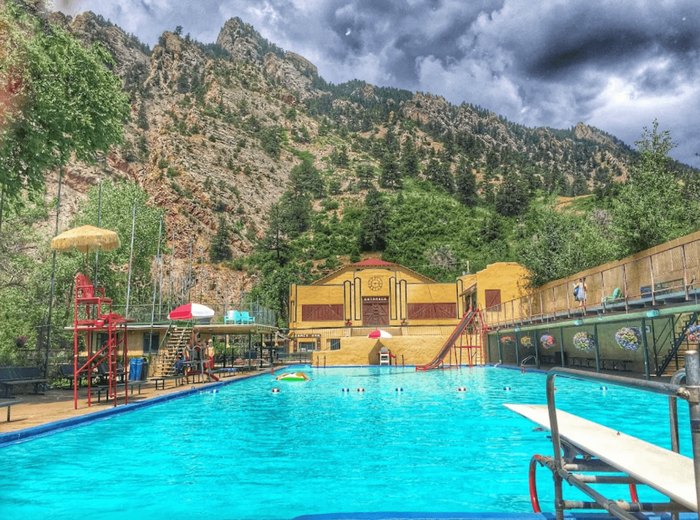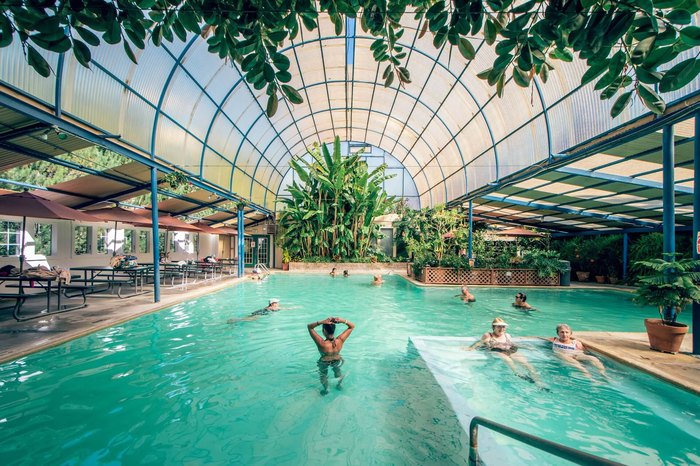 Hot Springs near Colorado Springs
Given its name, one would expect Colorado Springs to be flush with, well, springs. Happily, this Centennial State town delivers.
This area, known as the Pikes Peak Region, is positively teeming with outdoor recreation and adventure, and post-trails, there's nothing better than a soak in one of the many superlative hot springs near Colorado Springs.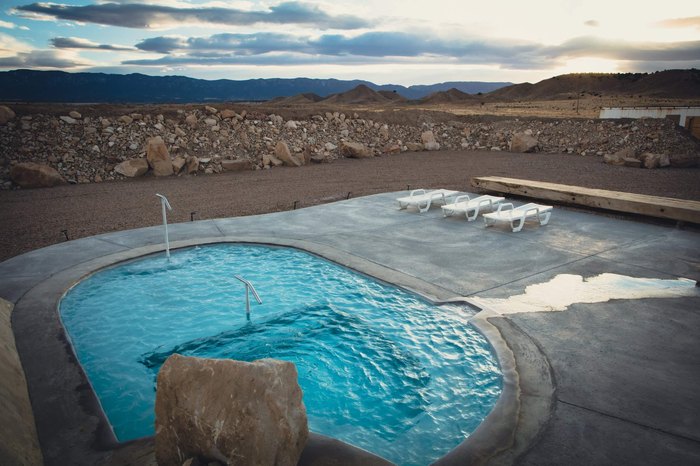 Free Hot Springs in Colorado
Hot springs are one of Mother Nature's most enjoyable pleasures, and the best part is that many of these natural pools are incredibly accessible and free to visit, too!
Because the myriad benefits of a soak session in a steaming hot tub of minerals is something everything should be able to experience.
So if you're looking for an adventure that won't break the bank, there are numerous free hot springs in Colorado that are beautiful and bucket-list-worthy, too.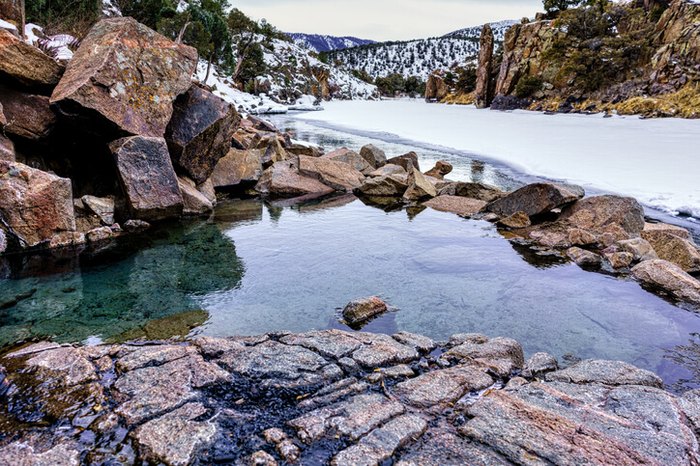 Clothing-Optional Hot Springs in Colorado
There's something quite liberating about experiencing a hot springs au naturel, and for those willing to take the plunge, there are some marvelous clothing-optional options in the Centennial State.
Many of the state's best hot springs resorts even offer separate clothing-optional pools and/or designated times for soaking in the buff, so guests can choose the option with which they're most comfortable.
But if you're up for a bucket-list-worthy experience, leave your inhibitions behind and embrace Mother Nature with open arms at these clothing-optional hot springs in Colorado.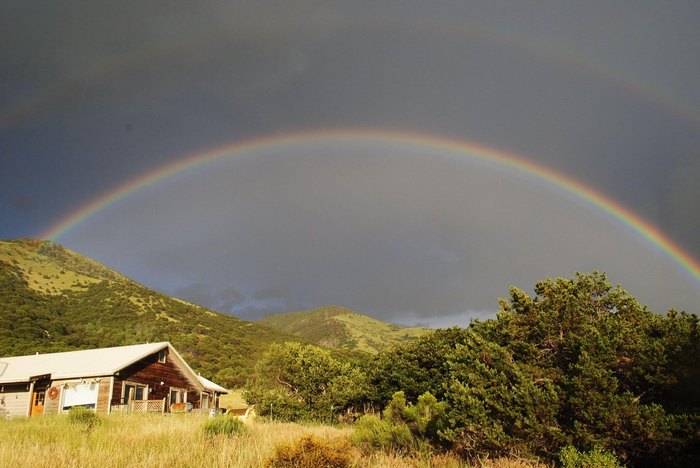 Summary
There's something positively magical about natural hot springs. The mineral-infused waters are healing and relaxing all at once, providing the perfect escape. And when combined with the incredible natural setting of Colorful Colorado, you have the makings of a very memorable and bucket-list worthy hot springs experience.
OnlyInYourState may earn compensation through affiliate links in this article.
Address: Glenwood Springs, CO 81601, USA
Address: The Springs Resort & Spa, 323 Hot Springs Blvd, Pagosa Springs, CO 81147, USA
Address: Ouray Hot Springs Pool, Ouray, CO 81432, USA
Address: 307 W Sackett Ave, Salida, CO 81201, USA
Address: Cottonwood Hot Springs Inn & Spa, Colorado 81211, USA
Address: Antero Hot Springs Cabins, 16120 Co Rd 162, Nathrop, CO 81236, USA
Address: 64393 County Road GG, Moffat, CO 81143, USA
Address: Joyful Journey Hot Springs Spa, 28640 County Rd 58EE, Moffat, CO 81143, USA
Address: Trimble Ln, Durango, CO 81301, USA
Address: Dunton, CO 81323, USA
Address: Orvis Hot Springs, Colorado 81432, USA
Address: Avalanche Ranch, 12863 CO-133, Redstone Historic District, CO 81623, USA
Address: Strawberry Park Rd, Steamboat Springs, CO 80487, USA
Address: Waunita Hot Springs, CO 81230, USA