The Oldest Bourbon Bar In The U.S. Is Kentucky's Old Talbott Tavern And It's Delicious
In a state that's world-renowned for its bourbon, it should come as no surprise that the world's oldest bourbon bar would naturally be here, too. Kentucky is, after all, the birthplace of bourbon, crafting 95% of the world's total supply. Only the Bluegrass State has the perfect natural mix of climate, conditions, and pure limestone water necessary for producing this smooth, sweet spirit. And since 1779, folks have been visiting The Old Talbott Tavern to imbibe in the finest Kentucky bourbon. The oldest bourbon bar in the U.S. is Kentucky's Old Talbott Tavern, and everything here — from the bourbon-glazed chicken and sticky bread pudding to the 200+ varieties of Bluegrass bourbon — is absolutely delicious.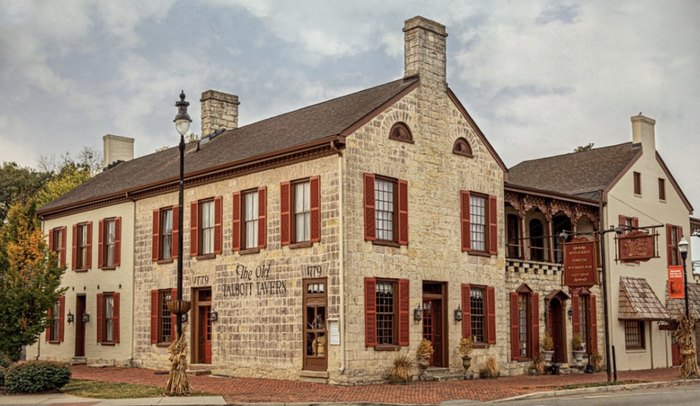 Have you visited Kentucky's Old Talbott Tavern before? This winsome old restaurant really is a piece of Kentucky history you must experience for yourself. Learn more about Old Talbott Tavern at its website and Facebook page.
If you're curious to learn more about all things bourbon in Kentucky, you can read up on the Bourbon Trail here!
Address: Old Talbott Tavern, 107 W Stephen Foster Ave, Bardstown, KY 40004, USA
OnlyInYourState may earn compensation through affiliate links in this article.