7 Unbelievable Arkansas Waterfalls Hiding In Plain Sight... No Hiking Required
So you want to view stunning Arkansas waterfalls without trudging through the wilderness in the sweltering heat on an ambitious hike? No problem. These seven waterfalls in Arkansas offer easy access! A few require short walks, but very little sweating is required to reach any of them. And the falls themselves? They're absolutely worth the trip. If you arrived here via a Google search for something like "Are there any waterfalls near me?", check these out – one of them is bound to be nearby. There are lots of waterfalls in Arkansas you can drive to, but these are the best ones of all.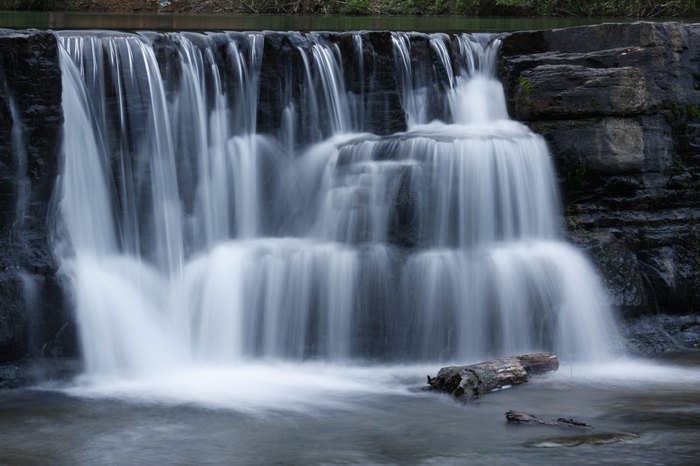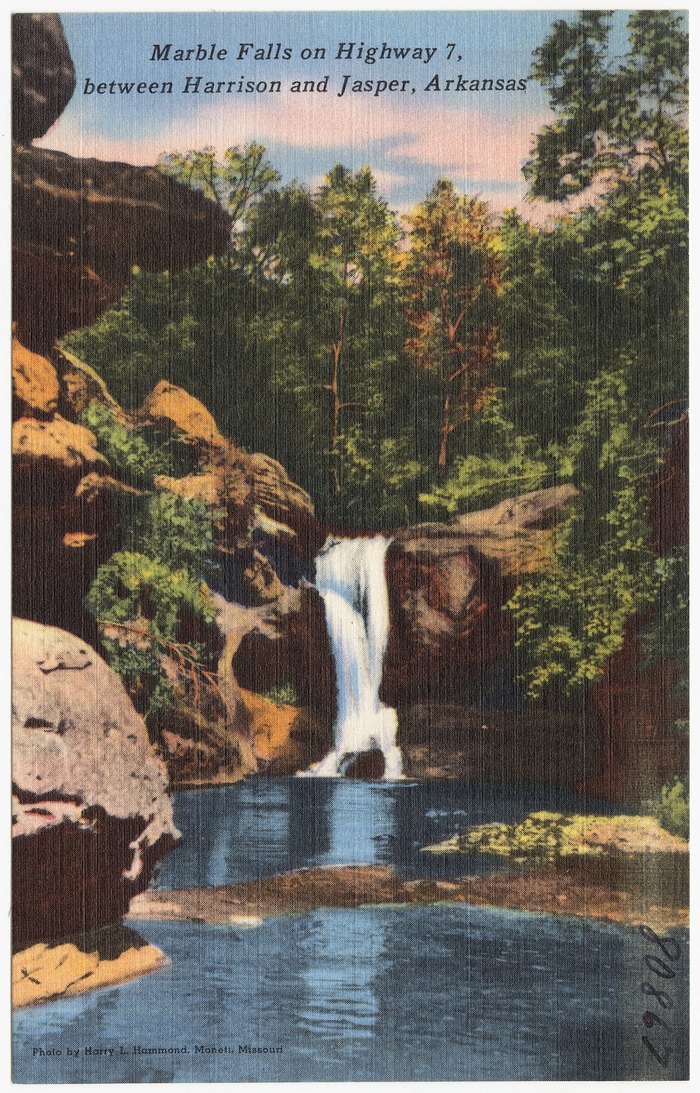 So, what do you think? Which of these amazing waterfalls is your favorite? What other waterfalls in Arkansas you can drive to would you have added to this list? Let us know! While you're at it, you might want to do this amazing Arkansas waterfall road trip.
If you're looking for more gorgeous Arkansas nature that can be viewed from your car, try these scenic byways in AR you're sure to love.
OnlyInYourState may earn compensation through affiliate links in this article.
More to Explore
Waterfalls In Arkansas You Can Drive To
What are some of the best hiking trails with waterfalls in Arkansas?  
Lovers of waterfalls in Arkansas have reason to rejoice: there are plentiful waterfalls in Arkansas you can hike to, and many of them are fairly easy hikes, too (more on that in a moment). There are almost 200 hiking trails with waterfalls in Arkansas, each worthy of a day trip all on its own. The most popular is the Whitaker Point Trail, which is located in the Ozark National Forest and is rated as moderate. It's beloved for its beauty and wonder, and it's definitely worth a go. The Glory Hole Waterfall Trail is as awesome as it sounds; it's also within Ozark National Forest and, at just under two miles in length, is one of the shorter and sweeter waterfall hiking trails in Arkansas. Another ultimate favorite is the legendary Devil's Den Trail, which is at Devil's Den State Park. That one is a great one to visit if you're a fan of the area's interesting geology; you get a front-row seat to some of the geological processes occurring even right now that work to shade the environment around you. It's a treat! 
What are the best easy hikes in Arkansas?  
Luckily for those of us who enjoy a nice, easy hike, Arkansas is home to plenty of them. Among our favorite nice and easy hiking trails in Arkansas are gems like the Tanyard Loop at Tanyard Creek Park, which is just over two miles long and features gorgeous creekside wandering. It's on private property, but no worries – you're still able to access it safely and legally. The Kings River Falls Trail in the Ozark National Forest is another great easy hike to do in Arkansas; it follows along the Kings River, ending at a stunning waterfall that ought to be seen to be believed. If you like that hike, be sure to also do the Magnolia Falls hikes, another easy waterfall trail in Arkansas within the Upper Buffalo Wilderness. It's 2.1 miles long and features another incredible waterfall that you'll fall in love with as much as the previous one! There are plenty of short, easy hikes in Arkansas to add to your bucket list, but these ones deserve a place toward the top of the list!  
Related Articles
Explore Arkansas