The Ultimate Bucket List For Anyone In Arkansas Who Loves Waterfall Hikes
Nothing beats the plethora of waterfalls residing in the Natural State, which is why the best hikes in Arkansas lead to flowing cascades. It would take a lifetime to embark on every single one of the scenic hikes in Arkansas, but there are some that just cannot be missed.
From trekking to the largest waterfall in Arkansas to the most unique, we've compiled a list of waterfalls in Arkansas that everyone should hike to at least once.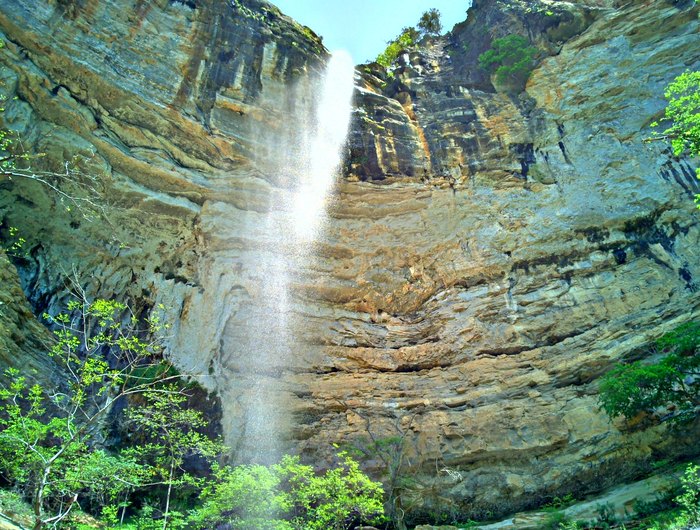 So, as far as waterfalls are concerned, are these the best hikes in Arkansas? These 10 waterfalls are great trips for your bucket list, but we would love to hear which falls you would add to it! Share your must-visits with us and add your photos to our Facebook Group, Arkansas Nature Lovers. You should join for your chance to be featured and to discover why there's nothing better than Arkansas' stunning nature.
If you'd like to work towards visiting every waterfall in Arkansas, you should start in Newton County, which is home to over 100 Arkansas waterfalls.
OnlyInYourState may earn compensation through affiliate links in this article. As an Amazon Associate, we earn from qualifying purchases.
More to Explore
Best Hikes In Arkansas
What are the most beautiful hikes in Arkansas?
There are so many beautiful hikes in Arkansas, and the Lost Valley Trail is definitely one of them! A top-rated hike, it's nestled near the Boxley Valley Historic District and is part of the Buffalo National River, an area of land managed by the NPS. Rated as moderate, the trail is just over 2 miles – every inch of which boasts incredible natural beauty, including a box canyon, a natural bridge, a stone staircase, and 200-foot bluff shelter. There are also a couple of waterfalls, including Eden Falls, which tumbles over jagged cliffs more than 50 feet into a pristine pool below.
 Which hikes in Arkansas are short and sweet?
When seeking hikes in Arkansas that are short and sweet, you won't be disappointed with the Bridal Veil Falls Trail. The loop trail, which is just four-tenths of a mile, affords close-up vistas of the trail's namesake, Bridal Veil Falls. Perfect for a quick, scenic stroll, the short, easy trail typically takes just over 10 minutes to complete; however, you'll likely want to spend some time admiring the serene surroundings. The Grand Promenade, which is just over one-half mile, is another trail that's lacking in distance and not much else. Nestled within Hot Springs National Park, it's a National Recreation Trail, which runs parallel to the park's iconic bathhouse row. Inspired by a pedestrian walkway in Havana, Cuba, the trail is lined with benches, tables, and a table for playing chess.
Where can I hike to a cave in Arkansas?
The best hikes in Arkansas don't end with the trails mentioned above. There are so many amazing trails in the Natural State, including the Moonshiners Cave Trail. Located in Winslow, most think it's part of Devil's Den State Park; however, it's actually nestled just outside the park in the surrounding forest. Definitely one of the best easy hikes in Arkansas, the out-and-back trail is just four-fifths of a mile. It comes to an end at Moonshiners Cave, a large cave complete with a waterfall. As the name implies, the cave, according to legend, was used by bootleggers to make moonshine.
Related Articles
Explore Arkansas