Spend The Day Exploring Dozens Of Caves In Arizona's Red Rock Country
What if you could see dozens of Sedona caves in just one day of hiking? That dream can be your reality in the red-rock area, which boasts countless trails that feature jaw-dropping caves. Some are in plain sight, while others hide in wait to be discovered. Even better, many of the trails have more than one cave, so your adventures need to know no bounds. What are you waiting for? Check out these epic cave hikes in Arizona: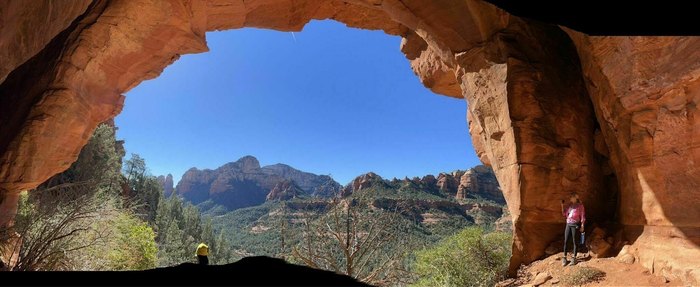 How many of these Sedona caves in AZ have you explored? Which one is your favorite? Tell us in the comments below! Check out another hiking trail in Arizona known as Robbers Roost – it's quite the adventure as well!
Can't get enough of amazing Sedona, AZ? Check out this perfect weekend itinerary for exploring Sedona, and while you're at it, you might want to explore the stunning nearby Oak Creek Canyon, which has been called one of the most beautiful places in the US! Sedona is a place of incredible majesty and unforgettable adventure – check it out!
OnlyInYourState may earn compensation through affiliate links in this article.
Sedona Caves
December 07, 2022
What are some of the best caves in Sedona?

 
There are plenty of amazing places in Arizona, including gorgeous caves in Sedona. Some of the best caves in Sedona are:  
2. Which hiking trails in AZ are the best?  
With literally thousands of amazing hikes in Arizona, it's hard to narrow it down to just a few. However, some of the hiking trails in AZ often cited as the "best" include hikes such as:  
3. What Sedona hikes should I add to my bucket list? 
We're pretty sure every hiking trail in Sedona deserves a place on every hiker's bucket list. The best Sedona hikes to add to your bucket list include gems like:  
OnlyInYourState may earn compensation through affiliate links in this article.