Going Into These 7 Caves In Arizona Is Like Entering Another World
If you ever read the Jules Verne classic, Journey to the Center of the Earth, you'll know that the start of the crew's journey began by trekking through a volcano and its adjacent tubes. Would you like to make a similar trek but on a more local level? There are many caves to visit in Arizona as well as caverns, and other cave-like environments.
However, only a tiny fraction of those are open to the public since many are too fragile to endure inexperienced spelunkers stomping through their delicate, unique ecosystems. While we can't guarantee that you'll encounter any of the strange flora and fauna that the novel's team did, there are still plenty of breathtaking sights to set your eyes on.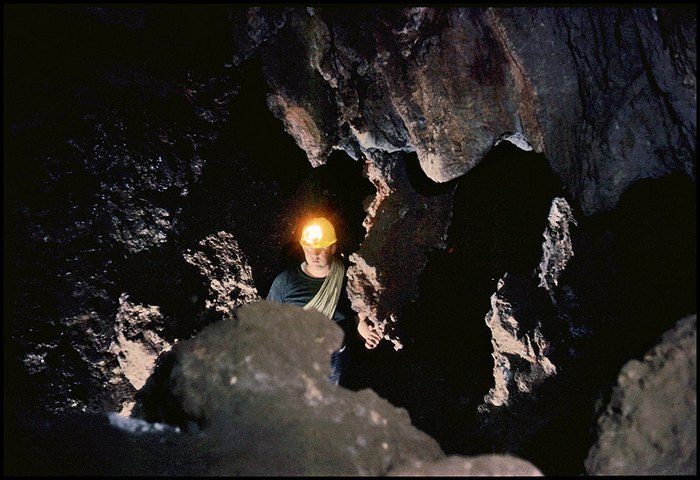 What are your favorite caves to visit in Arizona? There are neat geological formations on the surface, too. Check out this unique geological formation in Arizona for more other-worldly views.
Address: Cave of the Bells, Santa Rita Mountains, Patagonia, AZ 85624, USA
Address: 16721 E Old Spanish Trail, Vail, AZ 85641, USA
Address: Cave Creek Canyon, Arizona 85632, USA
Address: Grand Canyon Caverns, AZ-66, Peach Springs, AZ 86434, USA
Address: Kartchner Caverns State Park, 2980 AZ-90, Benson, AZ 85602, USA
Address: 171B Forest Rd, Flagstaff, AZ 86001, USA
Address: Oracle, AZ 85701, USA
Caves To Visit In Arizona
July 31, 2020
Does Arizona have any natural wonders?
The natural wonders of Arizona are plentiful. From the obvious answer, the Grand Canyon, to lesser-known yet equally as stunning spots like the Chiricahua National Monuments, there is no shortage of natural beauty in this state. Even within the Grand Canyon itself are spots of wonder, like the Havasu Falls. The waters of the falls are rich with minerals and it makes them a vivid turquoise color, perfectly contrasting with the red of the rocky walls surrounding them. The best-preserved crater in the world is in Arizona, known as both Meteor Crater and Barringer Crater. You can see it for yourself by utilizing the trails and facilities around it.
What are the best outdoor adventures in Arizona?
There is obviously quite a bit to see under the surface in Arizona, which means there's even more to discover above. The Grand Canyon State is loaded with fun outdoor adventures. You can hike to an Arizona hot springs just a quick drive from the Hoover Dam. The Petrified Forest National Park has some of the most varied landscapes in all of the state. It includes colorful badlands, grassy plains, and – of course – petrified wood galore.
Where can I hike to a cave in Arizona?
If you love spelunking and trails, you'll be happy to know that there are fantastic cave hikes in Arizona you can take yourself. While guided tours and visits to caves that you can park outside of are fun, these trails require at least a couple miles of hiking to reach – and they are so worth it. The Wave Cave Trail is just over 3 miles long in the Superstition Wilderness. You'll hike up into the canyons to the uniquely shaped cave and be treated to an awesome view of the valley below. The Old Caves Crater Trail in the Coconino National Forest is another cave hike in Arizona at a little over 4 miles long. Though the journey is long, the reward is a visit to a lava-formed cave at the end.
Address: Cave of the Bells, Santa Rita Mountains, Patagonia, AZ 85624, USA
Address: 16721 E Old Spanish Trail, Vail, AZ 85641, USA
Address: Cave Creek Canyon, Arizona 85632, USA
Address: Grand Canyon Caverns, AZ-66, Peach Springs, AZ 86434, USA
Address: Kartchner Caverns State Park, 2980 AZ-90, Benson, AZ 85602, USA
Address: 171B Forest Rd, Flagstaff, AZ 86001, USA
Address: Oracle, AZ 85701, USA