Oak Creek Canyon, Arizona, Is Home To One Of The Best Hikes In The U.S. (And We Did It)
Tucked into some of the world's most spectacular landscapes in north-central Arizona is the Village of Oak Creek, a suburb of the town of Sedona. Sedona is frequently called one of the top vacation destinations in the United States, so it's no surprise that it's home to one of the best hikes in the U.S., among many other things. Either way, it's definitely one of the best hikes near Sedona, Arizona.
I've lived in Arizona my entire life, and Sedona – and Oak Creek Canyon, more specifically – has always held a special place in my heart. It's enchanting just how breathtaking it is, and the world-famous red rocks and cliffs surrounding the town are said to have specific powers and energies. I took a drive to my favorite part of Arizona for a couple of days to check it out, and I think you'll want to plan your trip ASAP. Oak Creek Canyon is one of the most beautiful places in Arizona, if not the country, and Sedona is no slouch, either.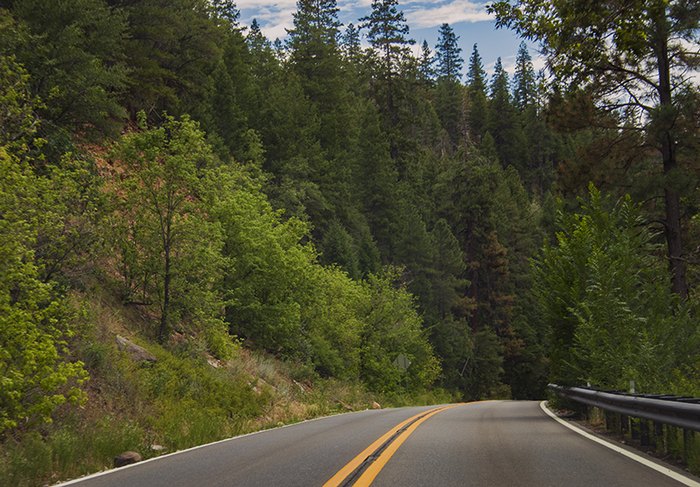 Sedona, Arizona – as well as the adjacent Village of Oak Creek and Oak Creek Canyon – is easily one of the top destinations in the United States. Skip the Grand Canyon and do Sedona instead – you won't regret it, especially when you see the awe-inspiring amazingness that is Oak Creek Canyon.
Arizona is a truly amazing place; check out one of my favorite restaurants in Arizona, a little hole-in-the-wall in the living ghost town known as Jerome (which is also worth a visit).
To discover more incredible boots-on-the-ground adventures across America from our team of local travel experts, check out all of the articles in OnlyInYourState's Everyday Explorers series. What destinations would you like to see featured next on OnlyInYourState's Everyday Explorers? Tell us where we should go on our nominations page.
OnlyInYourState may earn compensation through affiliate links in this article. As an Amazon Associate, we earn from qualifying purchases.
Related Articles
Explore Arizona
Featured Addresses

Oak Creek Canyon, Arizona 86336, USA

Arizona 89A, AZ-89A, Sedona, AZ, USA

Village of Oak Creek, AZ 86351, USA