One Of The Most Dangerous Hikes In The World Is Right Here In Arizona
Back in 2014, Outside Magazine listed the 20 most dangerous hikes in the world, and one trail in Arizona made the list. It may come as a surprise that the AZ trail that made the list isn't a real technical feat to accomplish. There are no rickety ladders to climb, ropes to hold as you scale a big boulder or anything of the sort. The dangers on this trail are of another kind; take a look, and then think carefully about whether you have what it takes to finish one of the most dangerous hikes in the world.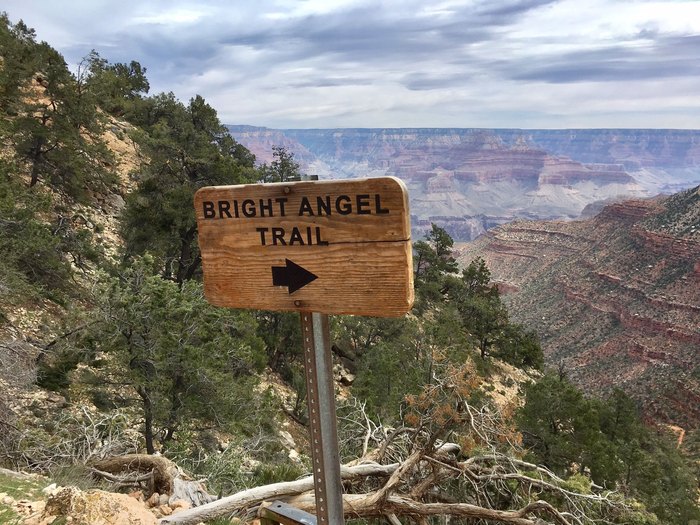 The trailhead for the Bright Angel Trail is located in the Grand Canyon Village just off Village Loop Drive. Have you conquered this or any of the other "most dangerous" hikes in the world? The list above has seven that are in the continental U.S. alone! We'd love to hear all about your hike – and see your photos!
OnlyInYourState may earn compensation through affiliate links in this article. As an Amazon Associate, we earn from qualifying purchases.
More to Explore
Most Dangerous Hikes in Arizona
What are some of the most dangerous hikes in Arizona?  
Arizona is a state that's beyond beautiful; it frequently tops "best of/most beautiful" lists you'll find all over the internet, and it's really no secret. Unfortunately, many people set out to Arizona every year hoping to make a legendary hike happen, not aware that it's one of the most dangerous you can do in the entire state (if not the entire southwest). Some of the most dangerous hikes in Arizona include the hike to the summit of Brown's Peak, at Four Peaks, which comes in at an impressive 7,657 feet in elevation and can wipe out even the most experienced of hikers. Many folks have also died trying to traverse the Superstition Mountains, many of whom thought they might find the fabled Lost Dutchman's treasure trove (which probably doesn't even exist). Quite honestly, almost any trail in the state can be dangerous if one fails to plan for weather and/or water needs (and it gets remarkably hot here in the summer, too, which kills many hikers every single year). Of course, it's thought that the single most dangerous hike in Arizona is that of Bright Angel Trail. Interested in a little more dangerous Arizona? Check out this list of some of the most dangerous towns in the Copper State!  
Where is Bright Angel Trail in Arizona?  
Bright Angel Trail is a stunningly beautiful and super-popular hike in the Grand Canyon that millions of people attempt every year. It's a challenge, coming in at more than 15 miles in length, and although countless people attempt to conquer each year, very few actually do. Dehydration is a very common ailment suffered by inexperienced hikers, or folks who have been lured to the trail with promises of its wild beauty without understanding the extent of the challenge ahead of them. Sure, it may be located in northern Arizona, but summertime temperatures can still be quite hot (and winter temperatures often dip below freezing), resulting in temperatures many fail to plan for.  
Related Articles
Explore Arizona
Featured Addresses

Bright Angel Trailhead, 15 Bright Angel Trail, Grand Canyon Village, AZ 86023, USA