We Dare You To Take This Road Trip To Alaska's Most Abandoned Places
Alaska's vibrant past combined with the advances in society has inevitably led to many structures and entire towns becoming part of our abandoned places in Alaska road trip. Add the fluctuating economy filled with the highest of the highs and the lowest of the lows, and you essentially have an entire state that has gone through the financial ringer. We can't forget about Alaska's gruesome and wildly unpredictable weather patterns. Natural disasters alone have attributed directly to entire communities being abandoned in the Last Frontier, many of which were never able to rebound or rebuild.
Although this road trip only graces the surface of the many abandoned places in Alaska, it's a great start to ease you into the alarming and positively mind-blowing remnants from the past. This lengthy trip takes about 24 hours and covers roughly 1200 miles of terrain, making it best to break it up into a few days period. Better yet, take your time and enjoy all the other incredible sights along the way. To view the map with accompanying driving directions to all of these abandoned places in Alaska, tap or click on this interactive map.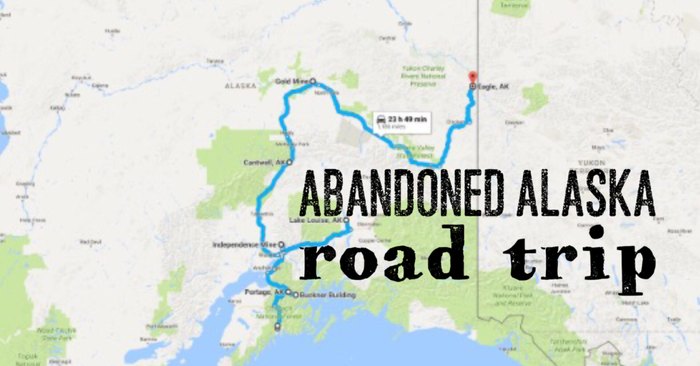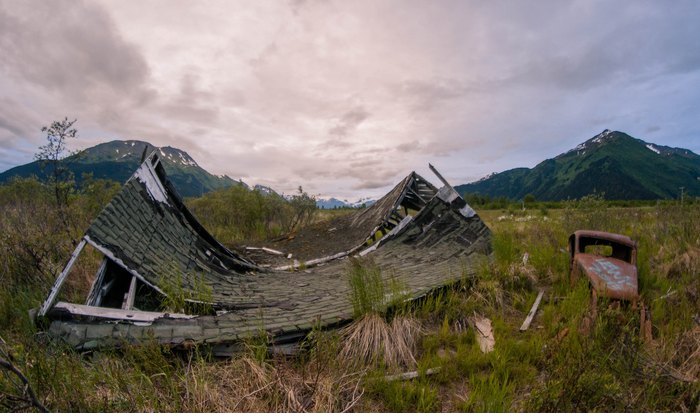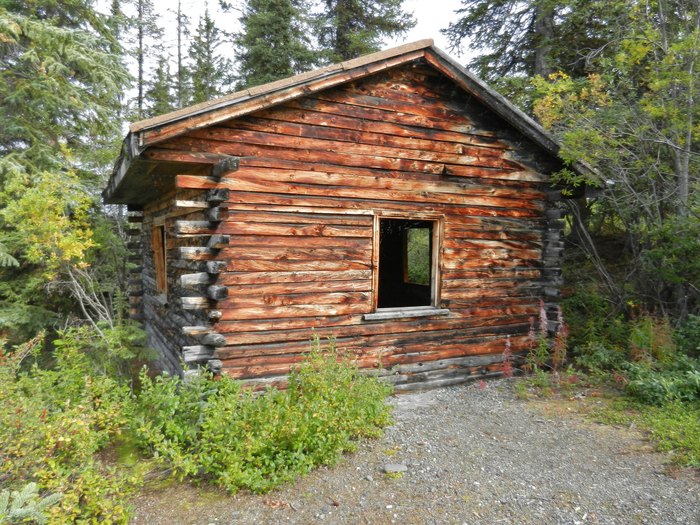 Have you visited any of these abandoned places in Alaska? Which ones? Will you try the road trip to see them all? Let us know in the comments below!
If you love hitting the wide-open road, you don't want to miss this road trip that will take you to Alaska's scariest places.
OnlyInYourState may earn compensation through affiliate links in this article. As an Amazon Associate, we earn from qualifying purchases.
More to Explore
Abandoned Places In Alaska
Why are there so many abandoned places in Alaska?
There are so many abandoned places in Alaska primarily due to the decline of the mining industry.
Alaska has quite an exciting and storied past. In the 1800s during the Gold Rush, a large number of miners arrived in Alaska to try to strike it rich. They moved into areas that previously didn't have any occupants and quickly set up towns. These towns were more temporary in nature because when a strike "played out," meaning all the gold had been mined, they were quick to pack up and move to the next area where gold was found. This left many small towns abandoned. Also, large natural disasters that have occurred, most notably the Good Friday Earthquake, which damaged large buildings beyond repair. These buildings now sit unoccupied because it is too dangerous to go into without fixing and too expensive to fix.
Are any of these abandoned places in Alaska haunted?
Haunted abandoned places in Alaska include:
Jesse Lee Children's Home
Red Onion Saloon
Yes, several abandoned places in Alaska are reputed to be haunted, including Jesse Lee's Children's Home in Seward. There are also many hotels, bars, and restaurants in Alaska still currently in use that are also said to be haunted. Make sure to check out the Red Onion Saloon in Skagway for a great haunted story.
Related Articles
Explore Alaska