The One Tiny Town In Alaska That Was Just Named As The Weirdest Place In America
Let's set one thing straight; being weird is way more interesting (and fun) than being boring. So for the isolated town of Whittier to be named as the 'weirdest in America' by Ranker.com, we're absolutely flattered. But for many outsiders, the wildly unique attributes that this town has to offer can be quite the spectacle. So while you might think of this place as the weirdest town in Alaska, we find it to be exceptionally distinctive. We'll let you draw your own conclusion below…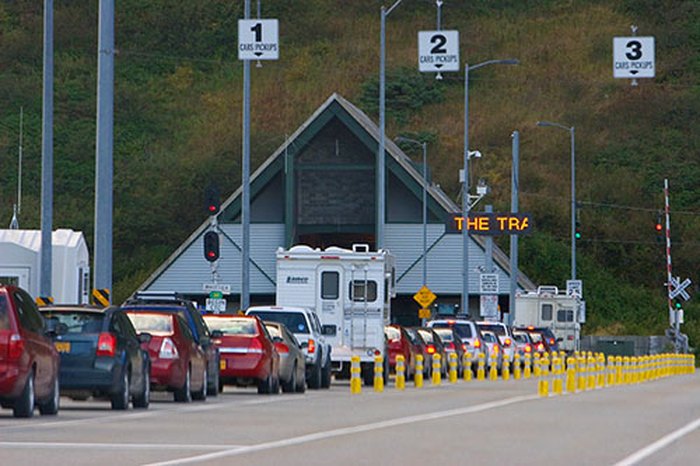 For a closer look into what life is like in this awesomely weird little town, check out the YouTube video below. If you know of any other great videos about Whittier, make sure to share them in the comments!
Have you ever visited the weirdest town in Alaska? What did you think? Was it pretty cool? Let us know in the comments below!
If you love beautiful places, you don't want to miss this tiny town in Alaska that's completely surrounded by breathtaking natural beauty. You might also enjoy learning about this small town in Alaska where you'll never want to sleep. For more great articles and incredible video footage from Alaska, be sure to check us out online HERE.
OnlyInYourState may earn compensation through affiliate links in this article.
More to Explore
Weirdest Town In Alaska
How long is the tunnel into Whittier, Alaska?
The Anton Anderson Memorial Tunnel, or more commonly known as the Whittier Tunnel, is 2.5 miles long. It is the longest highway tunnel in North America, and one of the strongest. It's actually designed for 150 mph winds and -40 degree Fahrenheit temperatures. This is a one lane tunnel, and it is the only tunnel used for traffic in both directions. Not only that, it also shares the tunnel with the Alaska Railroad! You can say this tunnel is widely used and appreciated. Due to its multi use capacity, it's open for short periods of time in either direction for cars, and closes for the train a couple of times a day as well. It's a wonderful tunnel to see and experience!
How long does it take to get to the Whittier Tunnel from Anchorage?
It takes approximately one hour, but to be on the safe side you should plan on a one and a half hour drive in the summer. One way tickets are $13.00 per private vehicle. You'll want to make sure you check the tunnel times carefully, because you would hate to get stuck in Whittier. It will take about ten minutes to drive through the tunnel in its entirety.
Related Articles
Featured Addresses