Here Are The 12 Oldest Towns In Wyoming… And They're Loaded With History
The oldest towns in Wyoming were founded starting in the 1860s and incorporated as towns from the 1880s to the 1890s. Most of the towns were founded due to the development of the railway lines. Here are some of the oldest towns in Wyoming based on their dates of incorporation and their ties to history.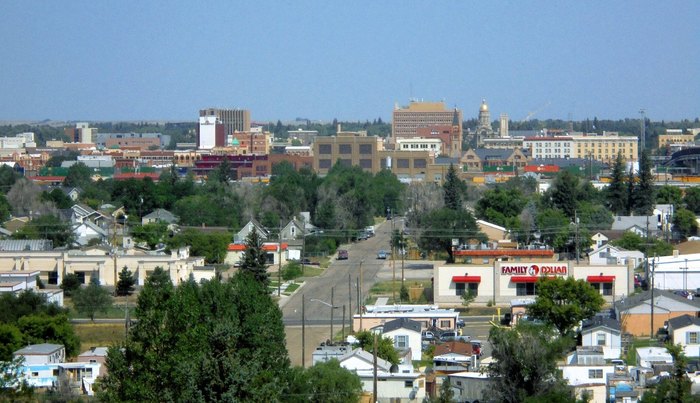 What impresses you the most about these older towns?
OnlyInYourState may earn compensation through affiliate links in this article.
Address: Cheyenne, WY, USA
Address: Laramie, WY, USA
Address: Buffalo, WY 82834, USA
Address: Douglas, WY 82633, USA
Address: Evanston, WY 82930, USA
Address: Rock Springs, WY 82901, USA
Address: Casper, WY, USA
Address: Lander, WY 82520, USA
Address: Green River, WY 82935, USA
Address: Gillette, WY, USA
Address: Lusk, WY 82225, USA
Address: Kemmerer, WY 83101, USA
oldest towns in Wyoming
May 07, 2021
What are the best things about living in Wyoming?
The best thing about living in Wyoming is how quiet and peaceful the surrounding landscapes are. The natural beauty of the mountains, prairies, lakes, and rivers makes this a dream destination for anyone who loves spending time outdoors. Life out here is simple, too - you won't find much drama.
What are the worst things about living in Wyoming?
Living in Wyoming is hard if you rely on high-speed technology and love city life. You just won't find much of either here! While yes, we do have broadband internet in most places (finally), cell phone service is spotty between towns, and you've got to be prepared for at least a little bit of off-the-grid life unless you live in a city. And by city, well... our largest city is home to just 63,000 people. If you're looking to fit into a busy and bustling crowd, look elsewhere.
What are people from Wyoming known for?
People from Wyoming are known for being fiercely independent and skeptical of authority. The anti-establishment attitude can be traced back to the 1800s and 1900s, when ranchers and cowboys made their living out on the plains despite meddling from Cheyenne and "big cattle". Wyomingites are also known for being avid outdoorsmen and hard workers.