The Chapel Of The Transfiguration Is A Must-See In Wyoming
There's something very endearing and powerful about this small little chapel tucked away in Grand Teton National Park. The simplicity of the chapel in contrast to the majestic scenery around it has the special ability to draw people to it. If you sit quietly and listen, you might feel and hear that spiritual voice calling out to you. Here's more on what makes the Chapel of the Transfiguration in Wyoming such a remarkable destination.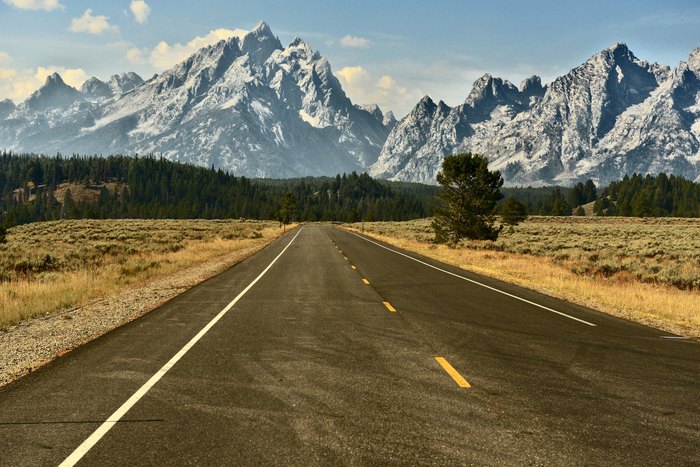 Have you ever visited the Chapel of the Transfiguration in Wyoming? What kind of an impression did it leave on you? Be sure to share your experiences with us in the comments below — we'd love to hear from you!
OnlyInYourState may earn compensation through affiliate links in this article.
Address: Chapel of the Transfiguration, Moose, WY 83012, USA
The Chapel Of The Transfiguration In Wyoming
February 03, 2021
Are there any other churches in Wyoming that I should see?
Wyoming offers a beautiful array of places of worship that are worth visiting, no matter your religious denomination or spiritual background. The following is a list of such places that are bound to leave you speechless: St. Joseph's Catholic Church, St. Barnabas Episcopal Church, Christ Episcopal Church, First Baptist Church, France Memorial United Presbyterian Church, St. Mark's Church, St. Matthew's Cathedral, Mammoth Chapel, and Esterbrook Church.
Does Wyoming have any natural wonders?
Wyoming is positively brimming with natural wonders, and one doesn't need to spend much time here to encounter at least a few of them. If you're curious about some of the most popular natural wonders in Wyoming, there are plenty that belong on your itinerary. Some of these destinations include Tower Falls at Yellowstone, Jackson Lake at Grand Teton National Park, Devil's Tower, Hot Springs State Park, Fossil Butte National Monument, the Grand Canyon of Yellowstone, Grand Prismatic Spring, Heart Mountain, Boar's Tusk, Sinks Canyon State Park, and Hell's Half Acre. You can learn more about each of these wondrous places by reading our article highlighting the 11 natural wonders of Wyoming.
What are the best hikes to take in Grand Teton National Park?
Grand Teton National Park is an outdoor destination that belongs on every hiking enthusiast's bucket list. Of course, it can be a bit overwhelming to know exactly where to begin when it comes to hiking trails in Grand Teton National Park. Some of the park's very best hikes include Cascade Canyon Trail & Lake Solitude, Jenny Lake Loop & Inspiration Point, Phelps Lake Trail, Taggart Lake, Paintbrush Canyon Trail, Death Canyon Trail, Hermitage Point Trail, Signal Mountain, Two Ocean Lake Loop, Granite Canyon & Marion Lake, and Alaska Basin. Happy hiking!