The Ultimate Bucket List For Anyone In Wisconsin Who Loves Waterfall Hikes
Wisconsin is simply bursting with gorgeous waterfalls just waiting for you to explore. All over the Badger State, there are incredible trails that will take you right up to these gorgeous natural wonders. So if you're about to Google "waterfalls near me in Wisconsin" for your next hiking adventure, skip the search and read on! We have 11 amazing waterfall hikes in Wisconsin that are truly bucket-list worthy.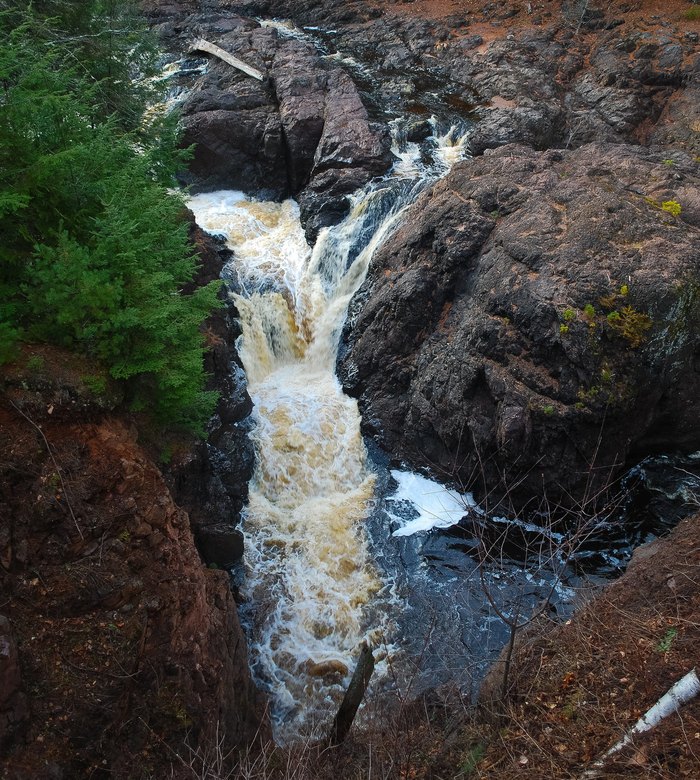 If hiking isn't your thing, we understand! Happily, there are a bunch of Wisconsin waterfalls that are quite easy to access, and you can learn more about them here.
OnlyInYourState may earn compensation through affiliate links in this article.
More to Explore
waterfalls near me in Wisconsin
Where can I learn about more waterfalls near me in Wisconsin?
Right here -- at Only In Wisconsin! We are nothing but a bunch of shameless waterfall chasers here, and we are always happy to share our favorite falls and cascades in the Badger State. We understand that rugged hikes aren't everyone's cup of tea, so we put together this list of easy-access Wisconsin waterfalls that everyone can enjoy. One of our favorite falls is Stephens Falls in Dodgeville. You can go on a gorgeous drive through Governor Dodge State Park and get very close to this winsome waterfall. The trail to see the waterfall is less than a half-mile long, making it one of the most easily accessible waterfalls in Wisconsin.
What are some little-known waterfalls in Wisconsin?
Of course, Big Manitou Falls, Upson Falls, and Morgan Falls are all show-stopping stunners, but everyone knows about those, making them very popular and often-crowded natural wonders to behold. Many of the Wisconsin waterfalls on this list are lesser-known cascades that make for lovely little day trips and even backdrops for a picnic! Lost Creek Falls  in Cornucopia is home to some little-known falls that are sure to absolutely delight you. Tucked away in the small community of Cornucopia, Wisconsin, Lost Creek Falls is pretty remote. Luckily, there's a trail that leads straight to the majestic wonder. You'll need to hike a bit through some forest to reach this falls, so plan your picnic accordingly. But the trek is worth it to find this secluded, gorgeous spot. You can walk behind the waterfall and spend some great, peaceful time away from the hype of the city!
Are there any fun waterfall road trips I can take in Wisconsin?
Gas up the car and get ready, because we have some fantastic Wisconsin waterfall road trip options for you! If you're looking for a perfect little weekend of waterfall chasing, you'll see nine beautiful falls on this two-day trip. Curious about the state's tallest falls? Then check out this epic adventure that visits five jaw-dropping waterfalls! And if you want to wine and waterfall chase your way through Wisconsin, there's nothing better than this extraordinary day trip in the Badger State.
Related Articles
Explore Wisconsin
Featured Addresses

Copper Falls, Morse, WI 54546, USA

Upson Falls campground, 9564 Upson Park Rd, Upson, WI 54565, USA

Siskiwit River, Bell, WI, USA

Amnicon Falls, WI 54874, USA

Log Jam, 709 Broadway St S, Menomonie, WI 54751, USA

18 Foot Falls Road, 18 Foot Falls Rd, Dunbar, WI 54119, USA

Veteran's Falls, Crivitz, WI 54114, USA

Stephens Falls parking area, Unnamed Road, Dodgeville, WI 53533, USA

Wilke Glen and Cascade Falls, 101 N Cascade St, Osceola, WI 54020, USA

Big Manitou Falls, Superior, WI 54880, USA

Dells of the Eau Claire River, County Rd Y, Aniwa, WI 54408, USA