Discover One Of Wisconsin's Most Majestic Waterfalls - No Hiking Necessary
If you find yourself looking for waterfalls near me in Wisconsin, you're in luck, as it's home to a number of gorgeous waterfalls. But many of them require a little work before you can enjoy them. But that's not the case with Cascade Falls, which is located right in the middle of downtown Osceola. Just steps off of Cascade Street, you can take your time enjoying the beautiful waterfall before walking through the charming streets of this small town on the Wisconsin/Minnesota border.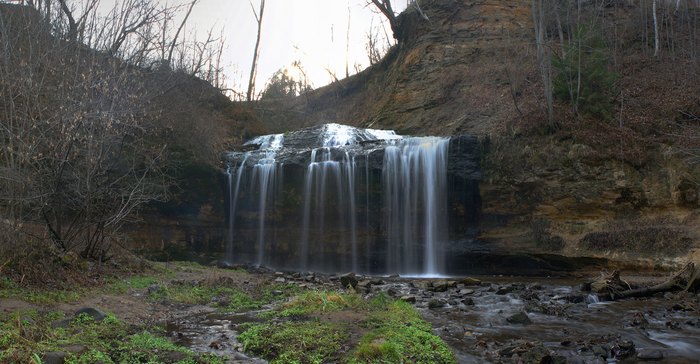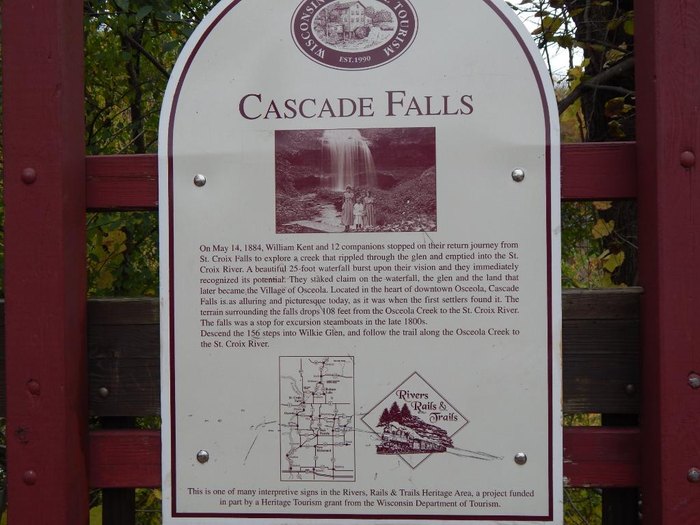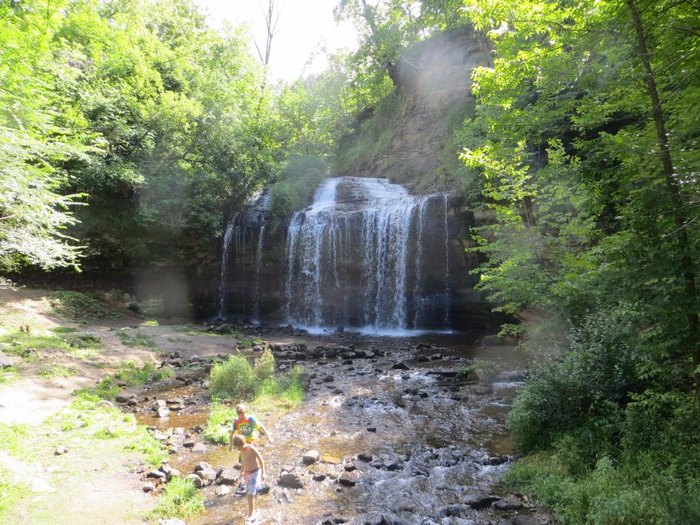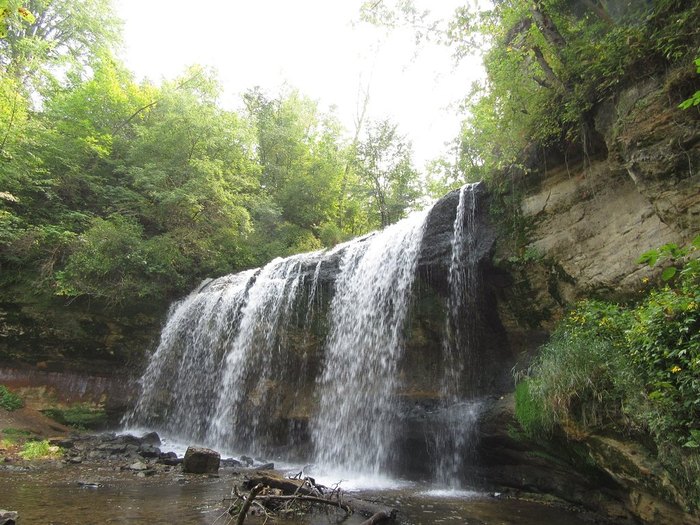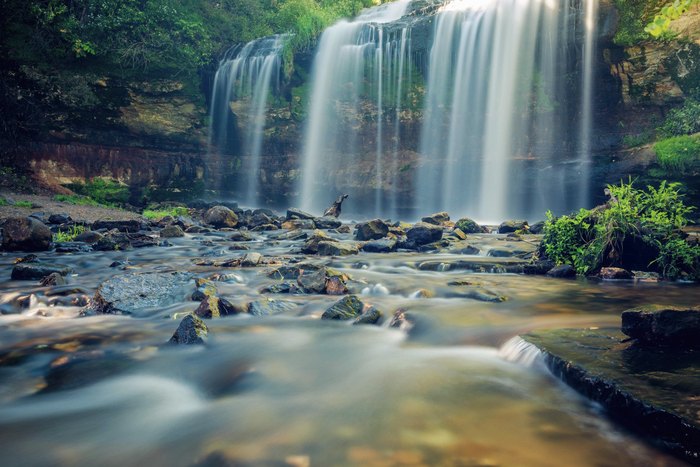 Have you visited this charming little town and Cascade Falls? Tell us about it in the comments! For more information about this area, head to the website for the Village of Osceola.
If you're looking to do that extra work to see a waterfall, check out these hiking trails with waterfalls in Wisconsin.
OnlyInYourState may earn compensation through affiliate links in this article.
More to Explore
Waterfalls Near Me
What is weather like in the spring in Wisconsin?
Wisconsin is one of those Midwest states that experiences cold winters and hot summers, sometimes with extreme temps in the negative during the winter and getting close to triple digits in the summer. And your distance from the Great Lakes will also directly affect the weather pattern, as those regions will be cooler than others. But for the most part, spring in Wisconsin is cold and rainy in the beginning, with tornados and thunderstorms possible in the late spring as it progresses into summer and temperatures began to warm up. You'll have some chilly, rainy days and then some pleasantly warm and dry days. In summary, always grab your raincoat when you are heading out for an adventure in the spring, no matter where you are. And speaking of heading out for an adventure in the spring, check out some of the best waterfall hikes in Wisconsin.
What are the most beautiful lakes in Wisconsin?
There are over 15,000 lakes to access within the Badger State, including two out five of Great Lakes. Lake Michigan has 300 miles of shoreline on the eastern side of the state. And among them, you'll find 53 public beaches for swimming as well as opportunities to kayak, dive, fish for walleye and perch, more. Then there is the 132,000-acre Lake Winnebago, the largest in the state. There is a public beach for swimming as well as over a dozen public parks that you can visit for water and other outdoor recreation. In particular, you will definitely want to check out High Cliff State Park.
What are the best waterfall hikes in Wisconsin?
If you find yourself in Wisconsin and are looking for waterfalls near me, you'll have a nice amount to choose from, as the state has more than 100 scattered throughout. In Pattison State Park in Superior, you'll find the 165-foot Big Manitou Falls, the largest in the state. Here, you can take a four-mile loop trail to see it. Over in Bayfield, there's the 15-foot scenic Lost Creek Falls, accessible by a two-mile out-and-back hike. And as bonus, you can actually get behind the waterfalls for a much different perspective of them.
Related Articles
Explore Wisconsin
Featured Addresses

Wilke Glen and Cascade Falls, 101 N Cascade St, Osceola, WI 54020, USA