14 Undeniable Habits That No Wisconsinite Can Ever Unlearn
There's no denying that living here in Wisconsin creates a certain kind of person. We are a bit odd and quirky, and we tend to pick up even more habits the longer we live here. From reserving our Friday nights to a long-term rivalry with our neighbors, there are some things that just don't change. After all, you can take the Wisconsinite out of Wisconsin, but you can't take the Wisconsin out of the Wisconsinite, right? You know you're from Wisconsin when you do the 14 things listed below. How many of them do you agree with?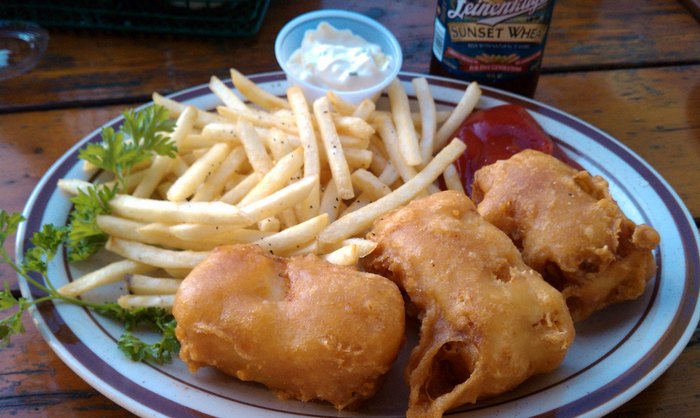 So, do you know you're from Wisconsin when you do the 14 things mentioned above? Please share your thoughts with us in the comments below. Also, if you can think of any other habits to add to this list, feel free to share those with us as well.
For more Wisconsin information, be sure to take a look at the following article explaining things no one tells you about surviving a Wisconsin winter.
OnlyInYourState may earn compensation through affiliate links in this article.
Things People From Wisconsin Do + Related Info
February 20, 2023
What are five Wisconsin stereotypes?
There are plenty of Wisconsin stereotypes that need to be put to rest. While many of them are funny Wisconsin stereotypes, there are plenty of others that aren't. Listed below are five Wisconsin stereotypes that people definitely need to move on from.
1. It snows every day in Wisconsin.
It doesn't snow in Wisconsin every single day. The Badger State experiences other seasons, including fall.
2. Everyone in Wisconsin lives on a dairy farm.
Not everyone in Wisconsin lives on a dairy farm. It's true that many people do, but not everyone.
3. In Wisconsin, everything revolves around the Green Bay Packers.
Sure, the Green Bay Packers are a big deal, but it's not the only thing Wisconsin is all about.
4. Wisconsinites only eat cheese.
Everyone associates cheese with Wisconsin. However, just like in other states, many types of dishes are served here.
5. Wisconsinites only listen to country music.
For some reason, everyone believes the only genre of music Wisconsinites listen to is country. This couldn't be further from the truth.
What are five weird things people from Wisconsin do?
There are many weird things that you might catch someone from Wisconsin doing. Listed below are five that might make you do a double-take.
1. Wisconsinites love putting cheese on their apple pie.
2. They'll also drive in extremely snowy conditions without giving it a second thought.
3. Many of them also like going shirtless and wearing shorts in the snow.
4. Wisconsinites have a habit of checking whether or not their cheese curds squeak.
5. They often refer to a "stoplight" as a "stop and go light." If you think about it, it does make a lot of sense.