17 Things Everyone Who's Moved Away From Wisconsin Has Thought At Least Once
Wisconsin is home. There doesn't seem to be much reason to ever move away, but if, for some reason, you're forced from our friendly borders, there are plenty of things you'll find yourself longing for. Here are the things people love about living in Wisconsin and several reasons why you'll never want to leave.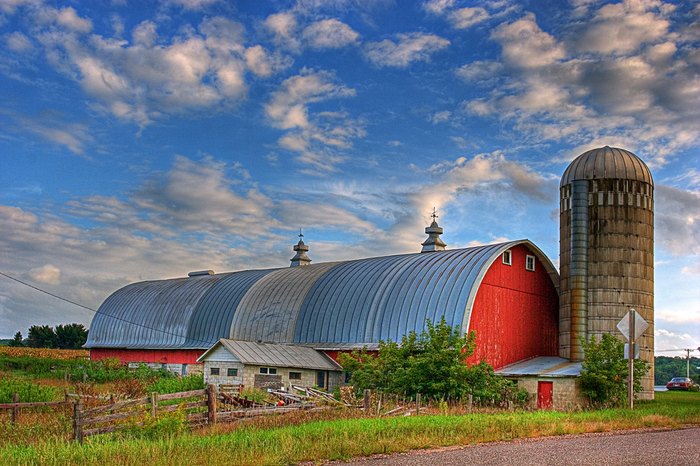 If you've ever had to leave Wisconsin long-term, how many of these did you think about while you were gone? Tell us all about it in the comments!
If you are moving to Wisconsin or you've lived in the Badger State for years, you know that the people from Wisconsin are the best. Here are nine reasons why.
OnlyInYourState may earn compensation through affiliate links in this article.
Things people love about living in Wisconsin
July 01, 2021
What are some things you must do while living in Wisconsin?
It doesn't matter if you are moving to Wisconsin or you've lived in this fabulous state your entire life, the list of things to do in America's Dairyland is long and extensive. There are many exciting, beautiful, and adventurous activities that you can enjoy while living in Wisconsin.
During the warmer months of the year, consider taking a kayak tour of the Wisconsin Shipwrecks. You may also want to ride a trolley to several premier wineries in the state. On those scorching days in the sun, grab your swimsuit and head to one of the many lakes in the Badger State. There are five awesome lake beaches that will make you feel like you are on vacation.
During the winter months, you'll want to spend your time outdoors. There are all types of winter activities from snowshoeing to sledding that the entire family will enjoy. There are many ski resorts in Wisconsin that make it easy to enjoy your favorite winter sports like Granite Peak Ski Area and Cascade Mountain.
What are some fun facts about Wisconsin?
Wisconsin is so much more than dairy farms and delicious cheese. There are many fun facts about Wisconsin that will help you win your next trivia night. For example, did you know the typewriter was invented in this great state? Also, the first kindergarten in America was established in Wisconsin in 1856.
Are you ready for another fun fact about Wisconsin that all residents in the Badger State should know? This great state was actually acquired by the United States from France. This area was once owned by the French who would gather beaver furs and transport them to Europe.