21 Hidden Gems Across The U.S. To Visit In 2021
From sea to shining sea, the United States is home to countless incredible hidden gems – both natural and man-made. Here at Only In Your State, we work hard every day to uncover and showcase breathtaking, one-of-a-kind destinations that remind us how stunning America truly is. Curated by our team of expert travel writers who live and work across the country, these 21 hidden gems in the US are unlike any other destinations you'll find and are so worth exploring.
Featuring a wide variety of must-see destinations, this is the one travel guide every off-the-beaten-path adventurer needs for the new year. We will help you discover spectacular canyon waterfalls, secret tropical beaches, opulent mansions, stomach-dropping swinging bridges, fascinating geological sites, and more! So, without further ado, listed simply by geographic region and not in any way ranked, here are 21 must-visit hidden gems across the US. Which ones do you plan on visiting this year? Let us know!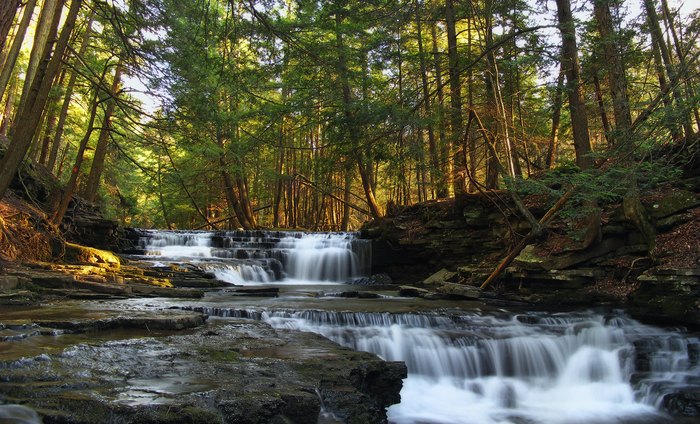 To view all points of interest on our travel guide, please visit our official 21 Hidden Gems in the US map.
So, tell us, how many of these incredible destinations will you be adding to your U.S. travel bucket list? Have you visited any of these destinations before? Sound off in the comments and if you know of any destinations we should check out, head on over to our nomination form to suggest a must-see spot.
For more must-do adventures around the United States, you might want to check out the town of Las Cruces, New Mexico, or perhaps you'd rather embark upon a hidden gems of Florida road trip. No matter what you decide you'd like to do, this country is an amazing place filled with options and wonder. Get out and enjoy it!
OnlyInYourState may earn compensation through affiliate links in this article.
More to Explore
Hidden Gems in the U.S.
What are some of the best hidden gems in the U.S.?

 
With 50 states to choose from, it's almost impossible to list all of the best hidden gems in the US on even a few pages – let alone a few sentences. However, every state has some truly incredible hidden gems within including states like: 
2. What are some of the most beautiful places in America?  
The United States is an amazingly beautiful place to live and/or visit, and we can't recommend it enough. Much like its hidden gems, there are too many beautiful places in America to mention here – but some of our favorites are:  
3. Where should I go on a road trip in the U.S.? 
With a country as large as the United States, the possibilities for road trips are endless. For the ultimate road trip in the U.S., consider adventures like:  
Related Articles