21 All-American Landmarks You Must See Before You Die
"America the Beautiful" is definitely an appropriate nickname. This country is filled with landmarks and monuments that do more than just add beauty to the landscape – they define our nation. These are the places that you really need to see in person during your lifetime. Check out some of the most iconic and all-American sites in the United States, and start planning your trip today. Here are the most iconic US landmarks you have to see for yourself.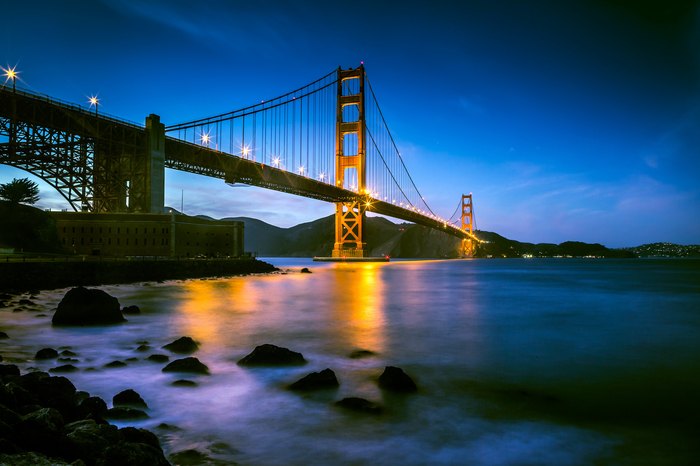 How many of these iconic US landmarks have you visited?
Looking to take a road trip around the country to check out some of these US landmarks? Check out our road trip essentials packing list before you hit the road!
OnlyInYourState may earn compensation through affiliate links in this article.
More to Explore
Must-See Places In The US
What are some of the most beautiful places to visit in the US?
Without a doubt, every US state has an endless number of beautiful places, and that includes both natural and manmade destinations. As most of us seek out picturesque places, here are some of the most beautiful places to visit in the US:
Cumberland Falls is located within Kentucky's Cumberland Falls State Park where a natural phenomenon called a moonbow occurs. It's one of the few places on Earth where this happens.

The Biltmore Estate is a manmade wonder located in Asheville, North Carolina. As the largest home in the US, it's visited by over a million people each year. It's easy to see why!

Mackinac Island in Michigan is as picturesque as can be. Best of all, cars are not allowed on the island. This pedestrian-friendly destination is reachable by ferry or plane and, once you arrive, it's time to explore the island on foot or by bike.
What is the oldest landmark in the US?
The origin of Taos Pueblo in New Mexico dates back over 1,000 years making it the oldest landmark in the US. This UNESCO World Heritage Site is home to numerous multi-story pueblo buildings as well as church ruins. It's still occupied by Native Americans. If interested, you can stop by the Taos Visitor Center, take a tour, and buy art from Taos Pueblo residents. I've been here and it's absolutely fascinating!
Related Articles