One Of The Most Haunted Cemeteries In Texas Is Also The Most Beautiful
There are several haunted cemeteries in Texas where you just might see a ghost, including the historic Oakwood Cemetery in Huntsville, TX. Known for being the final resting place of General Sam Houston (and a number of other influential figures in Texas history), this nearly 200-year-old site also has quite a few ghost stories associated with it. Despite its alleged hauntings, this ghost cemetery is undeniably beautiful, with massive trees providing shade for meandering paths that wind through the gravestones.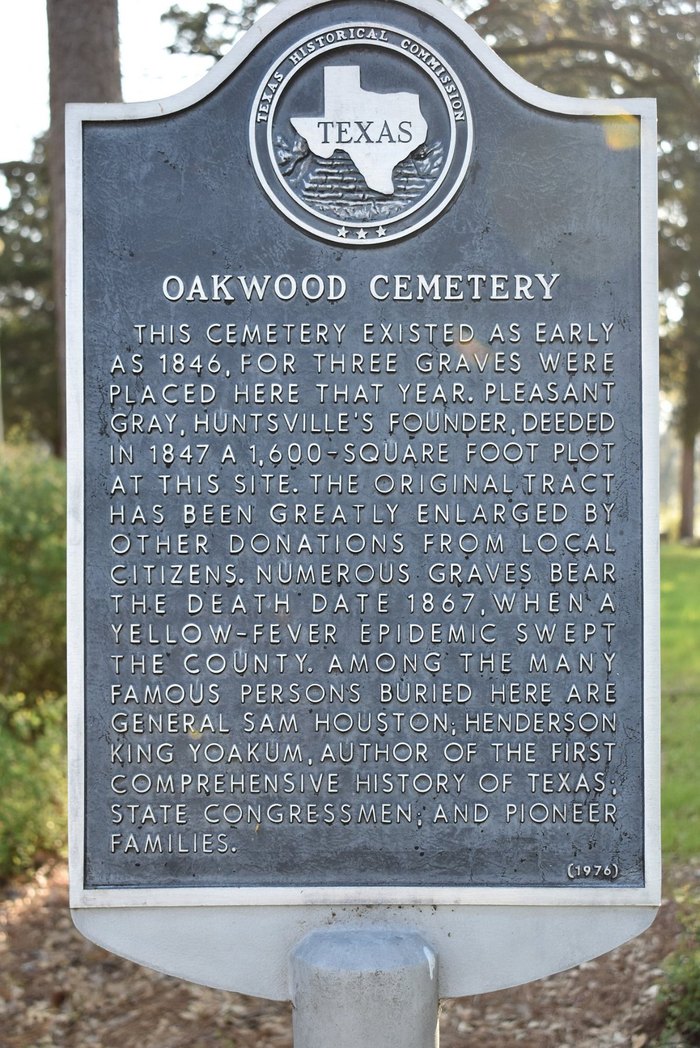 Visit the City of Huntsville website for more information about this ghost cemetery, including hours when public visitation is allowed. You can also visit the Oakwood Cemetery's Facebook page.
Have you ever visited Oakwood Cemetery in Huntsville, TX (or any other haunted cemeteries in Texas?) If so, did you experience any unexplained phenomena? Tell us in the comments! For those of you still in the spooky spirit, check out this abandoned zoo hike in Texas on AllTrails. While you're there, don't forget to sign up for AllTrails+ to gain access to perks such as 3D maps and more.
Check out this YouTube video by Lamont at Large to take a virtual tour of Oakwood Cemetery:

OnlyInYourState may earn compensation through affiliate links in this article.
More to Explore
Haunted Places In Texas
Besides Oakwood Cemetery, can I visit another ghost cemetery in Texas?
The Lone Star State doesn't have just one ghost cemetery besides Oakwood Cemetery. There are several haunted cemeteries in Texas where you may experience paranormal activity:
Many people who died in the Great Hurricane of 1900 are buried here, so it only stands to reason that their restless spirits can be seen (and heard, and perhaps even felt!).
Forest Lawn Cemetery, Beaumont
It's said that if you visit this cemetery at night, you'll see two adjacent statues (aptly named "The Kissing Statues") turn towards each other and share a kiss.
What are the most haunted places in Texas?
Some of the most haunted places in Texas are:
Built in 1721, this historic Spanish fort was the site of two gruesome battles, and as such, is rumored to be haunted. If you're brave enough, you can actually spend the night in a small apartment on the grounds.
This lonely, eight-mile dirt road has quite a backstory. Legend has it that long ago, a railroad worker was decapitated here in a tragic derailing accident and is left to spend eternity searching for his head. Anyone who finds themselves on the road at night will see a dim light glowing up ahead - a light that never gets closer, bigger, or brighter, and eventually just vanishes into thin air. I've traversed this road many times and have actually seen the light, and while it may have a logical explanation such as swamp gas, it's still totally eerie to witness.
Related Articles
Explore Texas
Featured Addresses

Oakwood Cemetery, Huntsville, TX 77320, USA