The Historic Crockett Hotel In Texas Is Notoriously Haunted And We Dare You To Spend The Night
Likely due to its bloody, war-torn past, San Antonio is home to several haunted hotels: the Emily Morgan and the Menger, to name a couple. The Crockett Hotel, located just 18 steps from the Alamo, can also be added to the list. Guests have reported all sorts of strange occurrences, including seeing the uniform-clad apparitions of soldiers who fought in the infamous Battle of the Alamo. Since then, many have wondered "is the Crockett Hotel haunted?" Even if you don't see a ghost, this historic, beautifully renovated hotel is still worth staying the night in.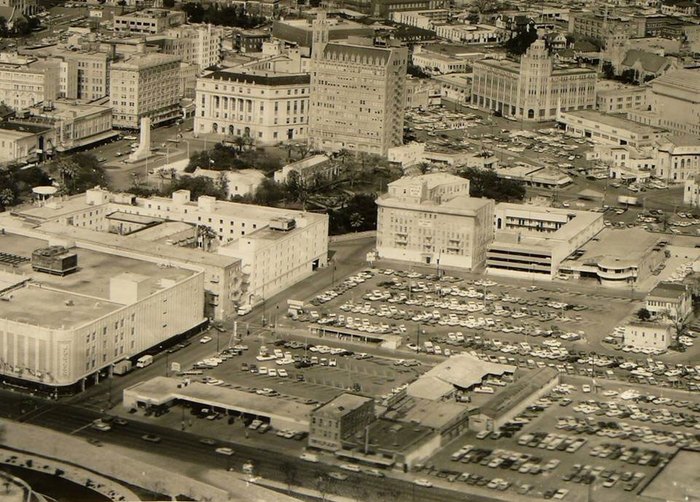 Visit the Crockett Hotel website or Facebook page to learn more.
Have you ever stayed in the Crockett Hotel, or wondered if it was haunted? If so, did you experience any paranormal activity? Tell us all about it in the comments section below, then check out our previous article for another haunted hotel in Texas we dare you to spend the night in.
Address: The Crockett Hotel, 320 Bonham, San Antonio, TX 78205, USA
OnlyInYourState may earn compensation through affiliate links in this article.
Is the Crockett Hotel haunted?
August 24, 2022
What's the most haunted place in Texas?
When wondering "is the Crockett Hotel haunted?" it's only natural to go down the rabbit hole of wondering if other notable and historic sites and place in Texas are haunted. There are lots of haunted places in Texas; today, we're going to share the story of Orla, one of the Lone Star State's most notorious ghost towns. The story of Orla is one with which we're all familiar: like the hundreds of now-deserted Texas towns, it was built for one reason and one reason alone: to pan for gold. Orla was established in 1890 as a section house for the Pecos River Railroad; it was a place where opportunistic prospectors flocked in hopes of striking it big. Unlike many of the ghost towns in America, Orla experienced a second population pop in the mid-1900s, as Texas experienced another, oil-related boom. Today, Orla remains an equipment-shipping point; however, most of the buildings and homes sit abandoned, making this town a popular destination for inquisitive photographers and Texas ghost hunters.
What are some haunted places I can visit in Texas?
After checking out (or into, as it were) the Crockett Hotel, you might want to encounter some other ghosts in Texas. If you want to see some ghosts in Texas, you may have some luck at The Driskill Hotel. This historic hotel has been a beloved Austin establishment since 1886. Some say this place is so magnificent, the spirits never wanted to leave. The Stockyards Hotel in Fort Worth is also rumored to be haunted. People have reported seeing the lights flicker on and off and hearing mysterious noises! The Emily Morgan Hotel is, of course, another notoriously haunted hotel in Texas, while the Lubbock Cemetery is one of the state's most infamously spooky cemeteries.
Address: The Crockett Hotel, 320 Bonham, San Antonio, TX 78205, USA
OnlyInYourState may earn compensation through affiliate links in this article.