The Story Behind The Haunted Donkey Lady Bridge In Texas Will Send Chills Down Your Spine
Texas has plenty of folklore, but the Donkey Lady Bridge of San Antonio, a popular urban legend, is easily one of the creepiest. A paranormal entity known as the "Donkey Lady" is rumored to lurk near the bridge at Applewhite Road and Elm Creek, seeking vengeance for the horrible tragedy she endured as a young woman. Have you heard the legend of the Donkey Lady Bridge of San Antonio? Allow us to tell the story…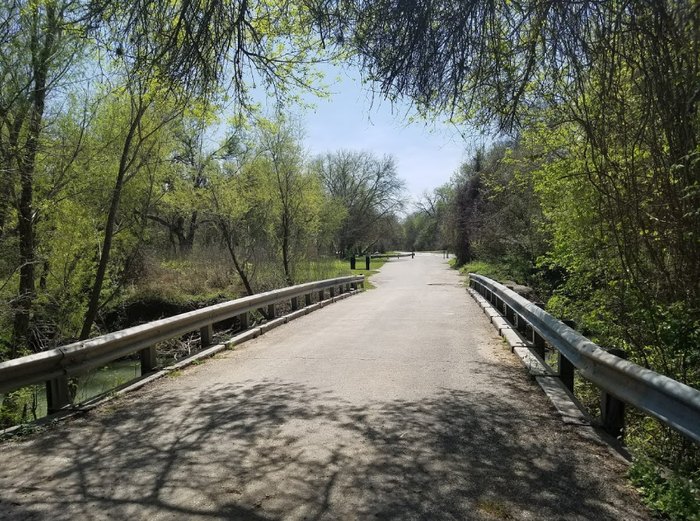 Check out this video from YouTube user Drinkwavez to watch a ghost hunt in action:

Have you ever visited Donkey Lady Bridge? If so, did you experience any paranormal activity? Let us know, and check out our previous article for more folklore: These 8 Urban Legends In Texas Will Keep You Awake At Night.
Are there any restaurants, businesses, or other attractions in Texas you think the world should know about? Head over to our nomination page and give them a shout out — you just might see your submission featured in an upcoming article!
Address: Applewhite Rd, San Antonio, TX 78264, USA
Donkey Lady Bridge of San Antonio
August 31, 2022
What are some other haunted places in San Antonio?
The legend of the Donkey Lady Bridge isn't the only haunted tale in San Antonio — not even close. San Antonio is widely regarded as the most haunted city in Texas, primarily because of the gruesome battle that took place right here at the Alamo. From historic missions dating to the 1600s to an old county jail, we can't even count the number of buildings in town with at least one sinister story behind them. For those looking to immerse themselves in the town's spooky past, the Sisters Grimm Ghost Tours has capitalized on the city's paranormal notoriety with a bus ride that drives passengers straight into their worst nightmares. This 2.5-hour fright-fest leads to some of San Antonio's spookiest sights, including the Old Bexar County Jail and an infamous cemetery! This haunted Texas tour is *not* for the faint of heart…
What are some other Texas ghost stories?
There's no shortage of spooky stories and urban legends swirling around the Lone Star State. From an angry banshee lady haunting the Rio Grande to the famous Bragg Lights deep in the heart of the Big Thicket, Texas offers plenty of tales about strange beasts, ghosts of women searching desperately for their children, and sightings of unexplained lights to keep your friends and family from out of state entertained for days. We've compiled some of the most terrifying Texas ghost stories in this article, but be warned: these stories are truly scary and might give you nightmares…
Address: Applewhite Rd, San Antonio, TX 78264, USA