5 Incredible South Carolina Day Trips You Can Take By Train
Everyone loves trains, and even if you've never traveled by train chances are you're at least a little intrigued by the idea. South Carolina has limited day trips on the rails but that doesn't mean the available trips don't pack a punch. These five incredible train day trips in South Carolina dish up some fun and interesting agendas that are perfect for a single day excursion from the Palmetto State.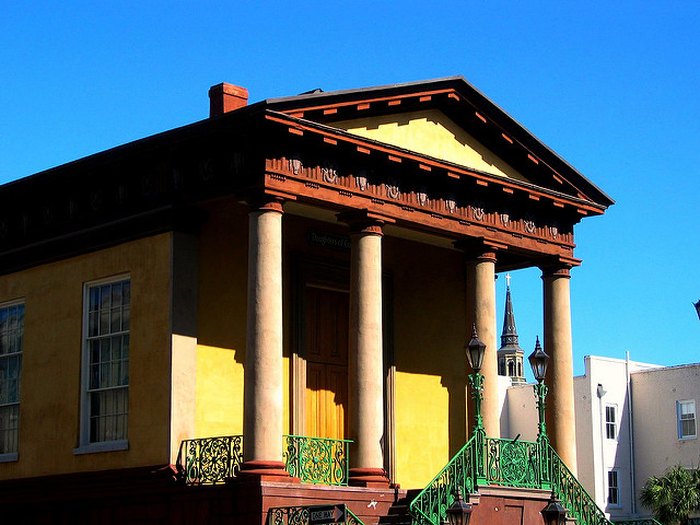 Trains can be a fun way to travel and see the countryside. Have fun planning and taking one of these day trips by train from South Carolina.
Side note: Unfortunately the trains leaving the Upstate Amtrak terminals (Clemson, Greenville and Spartanburg) all depart in the middle of the night – and arrive at their in-state destinations in the middle of the night. And that's the only reason the Upstate is not on this list.
Want to see some more day trips in the Palmetto State? Here are 15 Amazing Day Trips In South Carolina.
Address: North Charleston, SC 29405, USA
Address: 850 Pulaski St, Columbia, SC 29201, USA
Address: The South Carolina Railroad Museum, 110 Industrial Park Rd, Winnsboro, SC 29180, USA
Address: 58 Public Landing Ln, Yemassee, SC 29945, USA
Train Day Trips In South Carolina
April 01, 2021
What are the best day trips in South Carolina?
If you enjoyed the above list of train day trips in South Carolina and are looking for more, you need check out these nine road trips you can take on just one tank of gas! South Carolina is just the perfect size to make it across the state on the average tank of gas. With no extended sightseeing stops it's also very possible to make it all the way from the mountains to the sea in just one day, an excursion that ranks among the best road trips in South Carolina. One of the most scenic day trips in the state, Pretty Place Chapel is absolutely breathtaking. Liberty Bridge at Falls Park on the Reedy is another picture-perfect spot that will make you fall in love with South Carolina all over again. And when you're feeling hungry, Whiteford's Giant Burger is a day trip in and of itself: stop for lunch at this landmark of a restaurant that's been serving Laurens since way before Kennedy was in the Whitehouse. 
What are some scenic train trips in South Carolina?
If there's one place in the entire state where you can ride a train just for the sheer pleasure of it, it's in Winnsboro. The Rockton, Rion and Western at the South Carolina Railroad Museum has one of the best train expeditions in the state, and will teach you a lot along the way. It's a  great train ride and experience is a non-profit volunteer effort to preserve some of South Carolina's extensive rail history.
What are the most unique train trips in South Carolina?
If you're into trains, you'll be delighted by our Train-Themed Trip through South Carolina. From a scenic train ride, to a historic train restaurant and even a charming model train museum, this road trip promises to deliver a railfanning adventure appealing to everyone from little locomotive lovers to seasoned rail enthusiasts. Some of the highlights of this unique train day trip include the Rockton, Rion & Western, the Peak Trestle Bridge, Stumphouse Tunnel, and Central Railway Museum.
Address: North Charleston, SC 29405, USA
Address: 850 Pulaski St, Columbia, SC 29201, USA
Address: The South Carolina Railroad Museum, 110 Industrial Park Rd, Winnsboro, SC 29180, USA
Address: 58 Public Landing Ln, Yemassee, SC 29945, USA