The Old Cleveland Funeral Parlor That Has A Truly Creepy Past
As the cool and gloomy days of autumn descend on Cleveland, locals start thinking about which spooky festivities are perfect to participate in. There are oodles of haunted houses and corn mazes in the area, but nothing quite compares to truly haunted destinations. In big cities like Cleveland, abandoned buildings house residents who haven't seen the light of day in decades… but what spirits linger in the ruins of an abandoned funeral home? Now is your chance to find out… if you dare enter Cleveland's most haunted abandoned funeral parlor, The House of Wills in Cleveland.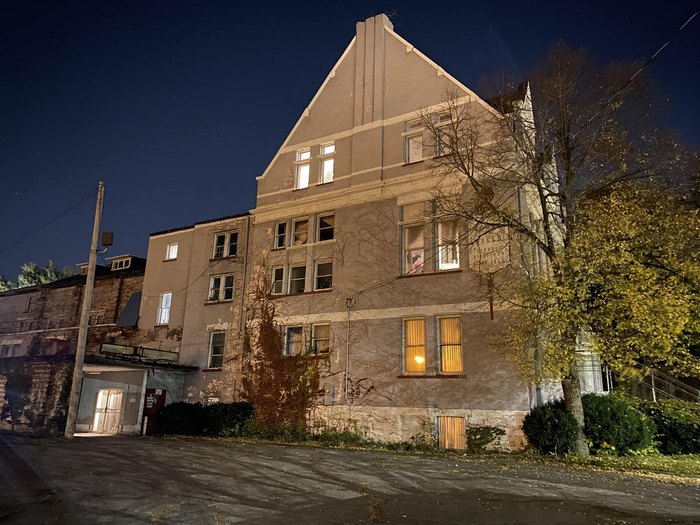 Get a closer look at the House of Wills:
There's a chill in the air and Halloween is right around the corner, meaning it's time to gear up for autumnal festivities. Get ready for a truly haunting experience, because this tour will kick off the season in one of Cleveland's most haunted places.
Would you enter an authentic haunted house in Cleveland? Which spooky destinations have you already toured in the area?
If you enjoyed this creepy destination, you would have such an adventure taking this road trip to abandoned places in Cleveland.
OnlyInYourState may earn compensation through affiliate links in this article. As an Amazon Associate, we earn from qualifying purchases.
More to Explore
Abandoned Places in Ohio
What are the most abandoned places in Ohio?
The most abandoned places in Ohio include:
Mother Goose Land.

This was once a children's park and remnants of it are still around such as Willy the Whale.

SeaWorld.

This was bought by Six Flags and was also the Wildwater Kingdom,  which is now becoming overgrown.

Helltown.

This place is reportedly heavily haunted and there are legends of chemical spills and mutant monsters.

Chippewa Lake Amusement Park.

The rusted remains of rollercoasters and a Ferris wheel stand here where it was once a thriving attraction.
Learn more about the most abandoned places in Ohio. 
What are the creepiest places in Ohio?
The creepiest places in Ohio include:
Gore Orphanage.

It is rumored that visitors can hear the screams of children who died when the orphanage burned down.

Sabina.

There was once a roadside attraction called Eugene the Mummy which was an actual corpse that has now been laid to rest in a cemetery.

Rogues Hollow.

This area is home to several purported haunted happenings, like a graveyard where the ground shakes and various ghost sightings.

Waynesville.

This town reportedly has over 30 haunted locations and is considered the most haunted village in Ohio.
Discover more about the creepiest places in Ohio. 
What are the most haunted places in Ohio?
The most haunted places in Ohio include:
Franklin Castle.

This is said to be the most haunted house in Ohio and there are reports of ghosts of its previous occupants.

The Ridges.

This was once the Athens Lunatic Asylum and it is reportedly haunted by former patients who were mistreated.

Beaver Creek State Park.

There are two canal locks in this park that are said to be haunted by canal workers who perished while on the job.

Mudhouse Mansion.

Located in Fairfield County, this mansion is rumored to be haunted by a slave master who was killed by his slave.
Find out more about the most haunted places in Ohio. 
Related Articles
Featured Addresses

14711 Harvard Ave, Cleveland, OH 44128, USA