8 Terrifying Places In North Dakota That Will Keep Your Light On Tonight
There's just something unnerving about abandoned places in North Dakota that are empty, decaying shells of the past. They are the type of places you want to get close to out of curiosity, but there's always something keeping you from stepping inside. You never know what might be lurking in the shadows within, and the thought of that is probably enough to make you leave and be unable to turn off your lights at night. Alternatively, there are some places that look perfectly normal until you learn the histories and stories behind them. The following eight places in North Dakota are perfect, creepy examples of exactly those things: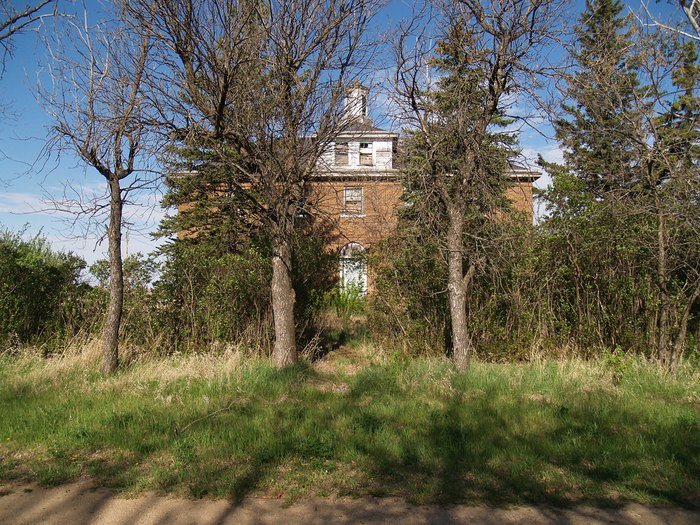 Not scared enough yet? Then you just might be interested in testing your bravery on the North Dakota Haunted Road Trip.
OnlyInYourState may earn compensation through affiliate links in this article. As an Amazon Associate, we earn from qualifying purchases.
More to Explore
abandoned places in north dakota
What are three haunted places in North Dakota that'll certainly send shivers down your spine?
There are quite a few haunted places in North Dakota. Three of them that are believed to be haunted are the Chateau De Mores in Medora, the Liberty Memorial Building in Bismarck, and the Harvey Public Library in Harvey. At Chateau De Mores, many people have reported strange lights flickering on and off. Some have even reported feeling cold spots. While at the Liberty Memorial Building, many witnesses have reported the sight of a male ghost. This is believed to be a ghost known as the "Stack Monster." Workers inside the building will often hear their name called out even though nobody is there. Several people at the Harvey Public Library have reported flickering lights, missing objects, and weird computer glitches. It's believed a ghost named Sophie is causing all of this. She lived on the site of the library when her husband murdered her with a hammer in the 1930s. It seems that her spirit has never left. If you visit any of these three haunted places in North Dakota, you'll also likely experience some paranormal activity.
In what town will you find quite a few abandoned buildings in North Dakota that are believed to be haunted?
There are several abandoned North Dakota towns that are now ghost towns. One of these towns is Alkabo. Alkabo is an unincorporated community in Divide County, North Dakota. It's also only six miles from the state of Montana. Alkabo is home to several vacant houses, storefronts, and a schoolhouse. Most of the people who visit this ghost town have reported an eerie feeling while walking through it. It's believed that when people vacated Alkabo, the ghosts of several residents decided to stay behind.
Related Articles
Explore North Dakota