We Checked Out The 9 Most Terrifying Places In Minnesota And They're Horrifying
Believe it or not, Minnesota has one or two unsettling spots of its own. When you visit these places, you may feel a shiver run up your spine or your hair stand on end, but that's what makes them so interesting! These nine disturbing locations may just be the most haunted places in Minnesota. You'll want to see them for yourself – if you dare.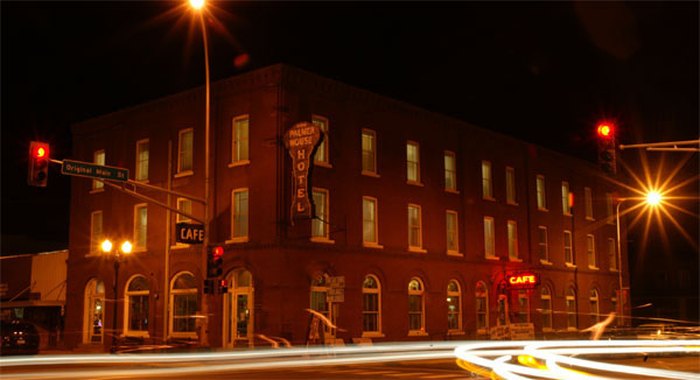 Looking for more creepy places in Minnesota? Check out this ultimate terrifying road trip through Minnesota for a list of scary places – and the route that will get you there!
OnlyInYourState may earn compensation through affiliate links in this article. As an Amazon Associate, we earn from qualifying purchases.
More to Explore
Most Haunted Places In Minnesota
What are some super creepy places in Minnesota?  
Minnesota is a state that, for whatever reason, really does seem to have its fair share of creepy places. Some of those are said to be haunted. Some have been abandoned for decades. Some have terrifying pasts, dark histories, or otherwise less-than-ideal backstories. Some of our favorite creepy places in Minnesota include haunts like the Wabasha Street Caves, in St. Paul, which is said to be haunted by gangsters from the 1920s (as well as a bartender). The Braemar Golf Course, in Edina, is said to be haunted by the ghost of a man named Jim. Rumor has it that a man experiencing homelessness was found deceased on the property once upon a time, and it hasn't been quite right ever since. It's an overall unsettling place. In Minneapolis, there are plenty of places that will give you the chills; one of those is the First Avenue Nightclub, which was supposedly the scene of a suicide a long time ago that now has itself some ghosts.  
Are there any haunted hotels in Minnesota? 
Of course! There are lots of ghosts in this creepy old state – and many of them "reside" in hotels and motels (and some beds and breakfasts). Some of our favorite haunted hotels in Minnesota include the St. James Hotel, in Red Wing, which is said to be haunted by the ghost of a former owner. However, that person is not the only one to roam these halls despite being long deceased; every single floor of the building has had a plethora of reports of the supernatural, from objects moving on their own to doors slamming and electricity behaving strangely. There's also the Water Street Inn, in Stillwater, which is said to be haunted by the spirits of a Confederate-era officer. Common phenomena reported at the Inn include flickering lights and standard spooky fare. For more of our favorite haunted hotels in Minnesota, check this article out!  
Related Articles
Explore Minnesota