15 Little Known Swimming Spots In Maine That Will Make Your Summer Awesome
Maine sure does have a lot of coastline. If you've been reading for a while, you already know that because it's pretty much our favorite fact around here. More coastline than California? How could it be true?! Well, it's all those sneaky inlets and harbors and crags that, when stretched out, really add up! But, the coastline isn't the subject of today's article. Today we're telling you how to find some new places to swim in Maine – from rivers to lakes to waterfalls. And, for good measure, we've thrown in just a few coastal beaches. Because, well, there's just so much coastline to talk about!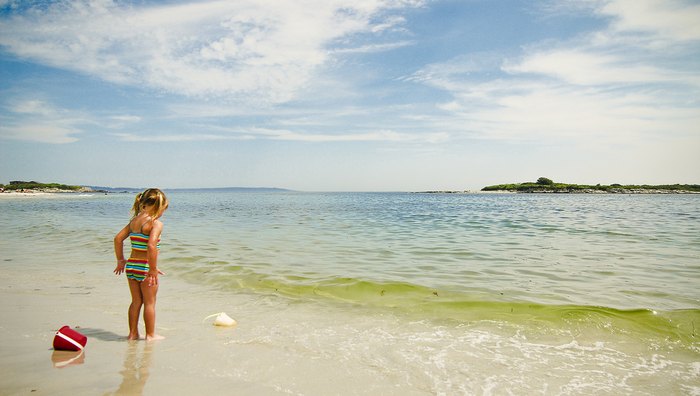 Want to see more hidden gems in Maine? Check out another little-known spot in Maine with a visit to this butterfly garden.
OnlyInYourState may earn compensation through affiliate links in this article. As an Amazon Associate, we earn from qualifying purchases.
More to Explore
Places to swim in maine
What's the most beautiful hike in Maine?
Maine is abundant with hiking trails that showcase the raw beauty of The Pine Tree State. If you're up for an adventure, you can explore the 221 acres of Jewell Island, but you'll have to find your own way to get there since there are no ferry rides to the island. Most people take their own boat, but kayaking is an option too. If that's too much of a commitment, there are plenty of short and sweet hikes in Maine that don't compromise on scenery, like the trail to Moxie Falls, one of Maine's highest waterfalls.
What are the best beaches in Maine?
There's nothing better than spending a day on a beach in Maine. Jasper Beach might just be one of the most beautiful beaches in Maine, it's certainly one of the most unique. Instead of the sandy shores most beaches are known for, Jasper Beach is peppered with millions of smooth stones which sound like they're singing when the waves move them around. When you're ready to sink your toes in the sand, pay a visit to Sandy Point Beach, one of the best places to swim in Maine.
Where can I find the bluest water in Maine?
While there are certainly no shortage of places to swim in Maine, there's one little spot that has some of the bluest water in the state. Located in Evans Notch, Rattlesnake Pool will make you do a double take when you see it in person, the water rivals the Caribbean! While the water may be cold, it's crystal clear and will feel incredibly refreshing to swim around a waterfall hidden in the Blueberry Mountain Area.
Related Articles
Explore Maine